Class of 1986
Clarke Central High School Gladiators
Alumni News
We have all come a long way since high school and have each contributed in some way to society.
Check out what your fellow classmates have been up to since high school.
A | B | C | D | E | F | G | H | I | J | K | L | M | N
O | P | Q | R | S | T | U | V | W | X | Y | Z
Terrell Austin Jones Terrell married Scott Jones in December 2001. They have three children: Isabel (14), Tucker (7), Greer (2) and are expecting a baby boy June 2nd. She recently left work at UGA to stay home with her kids. For a number of years, she served as the Director of Student Programs at CITS, overseeing the Student Ambassadors Program, the CITS Internship, and the Security Leadership Practicum. She holds a B.A. in English and an M.A. in Political Science, both from The University of Georgia. Her research interests include political theory, American politics, and international relations and she has taught courses in political theory at UGA's Department of Political Science. | Back to Top |
Boyd Bailey Boyd Bailey, M.Ac., L.Ac., Dipl.Ac. (NCCAOM) received his Master of Acupuncture from the Northwest Institute of Acupuncture and Oriental Medicine (NIAOM) in Seattle, WA., where he then began both a successful private practice and an integrated practice with naturopathic physician (ND) and licensed massage therapist (LMT). He was a teaching assistant in both Chinese and Japanese acupuncture classes at NIAOM. He is currently licensed by the state of North Carolina and board certified by the National Commission for the Certification of Acupuncturists (NCCAOM).
Additional training includes postgraduate studies in Chinese herbal medicine and various Japanese acupuncture protocols, as well as certification from Tokyo, Japan in Toyohari meridian therapy. Toyohari meridian therapy is a highly refined system of acupuncture (initially developed by blind practitioners) which involves specialized palpative diagnoses and many non-insertive techniques using silver and gold needles. Since no needle insertion is required, this style of acupuncture is excellent for pediatric treatment and needle sensitive patients. | Back to Top |
Lori Baker Wilfong Lori married Jimmy Wilfong on July 16, 1994. They live in Athens and have three sons: Jack(9), Sted (5) and Charlie(1). Lori is a Registered Nurse. | Back to Top |
Karen Bankston - DECEASED | Back to Top |
Lisa Barrow Mayweather Lisa resides in Athens where she is an Office Manager and Housing Counselor. She has two children, Danielle (13) and Eric (15). | Back to Top |
Terry Baughns Terry lives in Athens and works in the construction industry. He has two children, Terry (16) and Justin (14). | Back to Top |
Chris Beck Chris married Ann on April 10, 1999. They have two children: Palmer (3 1/2) and Caitlin (1). They currently live in Memphis, Tennessee but are moving at the end of May to Bogart, Georgia. Chris is Market Expansion Manager for FurnitureMedic (a division of ServiceMaster). | Back to Top |

Jane Beck White Jane married Dean White on July 30, 1994. They live in Lake Wylie, S.C. and have two sons: Justin (8) and Andrew (6). Jane is a part-time Math Consultant. | Back to Top |

Russell Bell Russ married Michele on April 7, 2001. They live in Watkinsville, Georgia and have two children: Ruby 'Caroline' (3) and 'Miles' Hubert Russell (20 months). He is the Vice President of Bell's Food Markets and serves on the Board of Directors for Golden Pantry. | Back to Top |
Clint Bennett Clint has lived in Kingwood, Texas for 12 years and is the owner of PuraGraft.(PuraGraft represents the leading manufacturers of biomaterial solutions for bone and tissue regeneration). He married Amy on July 31, 1994 and has three children: Abby (10),Carter (7) and Chase (4). | Back to Top |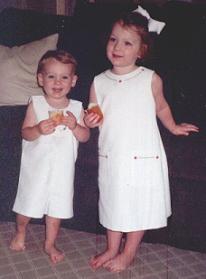 Alice Benton Kamerschen After graduating from CCHS, Alice attended Vanderbilt University where she received her B.A. in History. She went on to attend the UGA School of Law and graduated with honors in 1994. Alice married fellow classmate Robbie Kamerschen. For the past five years she has owned and operated an Interior Design business, Benton Antiques & Interiors. Prior to that, she was a Senior Assistant D.A. for Fulton County for 8 years. She and Robbie have three children: Mary Eliza (4), Wells (3) and Ella (6months). Wells and Mary Eliza are pictured. They live in Atlanta (Chastain Park area of Buckhead). | Back to Top |
Lucy Best Lucy lives in Smyrna,Georgia and is an Art Teacher for Fayette County Schools. | Back to Top |

Becky Boynton Baddeley - Becky married Thomas Baddeley in1990. They have two children, Jessica and T.J. Becky works as a LPN but is currently a stay-at-home mother. Passed away: 2/8/2014. | Back to Top |
Raymond Bradshaw - After graduation, I joined the US Army and was stationed in Germany and Texas. I left service in 1990, and after a recall to active duty for Desert Storm, I was a Police Officer in Cobb County GA until 2006. I am now living in Elgin, TX and I am with the Texas Highway Patrol. I am currently the Sergeant supervising the TX Highway Patrol Motorcycle Unit and the Mounted Horse Patrol Unit. I have a wife, Laura. We live on 5 acres and enjoy gardening, raising chickens, and a rural lifestyle.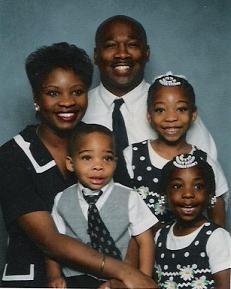 Lisa Browning Williams Married to fellow classmate, Greg Williams since December 26, 1987, they have two beautiful daughters: Nikedra (13) and Erica (11) and one handsome son: Nicholas (9). Lisa is a Cosmetologist. They live in Providence Forge, Virginia. | Back to Top |
Lora Burgess Busbee Lora married Raymond'Red" Busbee on March 20, 1998. She works at Caterpillar in Pendergrass but lives in Commerce, Georgia. | Back to Top |
Tracy Burgess Watson I married Terry Watson on April 25,1991. We have been married for 15 yrs.
We have two children. Terrance and Tenicka Watson. Terrance is 18, and Tenicka is 15 yrs. old. I work at Georgia Therapy Associates where I am the Office Manager. I am currently in school working on my Associates Degree in Radiology. | Back to Top |

Janet Butler Conglose Janet married Joey Conglose (CCHS class of 1984) on October 12, 1991. They have two children: Candace (24) and Cameron (16). They owned and operated Certified Clean Care for 23 years, and sold their business May 2014. Candace is a Teacher at North Oconee High School and Cameron is a rising Junior at Oconee County High School. They live in Watkinsville, Georgia. | Back to Top |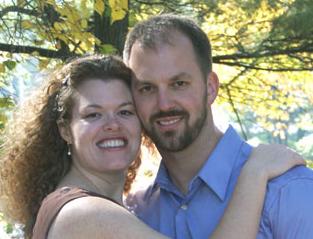 Tom Carlson It is amazing that it has been twenty years! I have spent the past twenty years living in seven different states and traveling through 30+ countries around the world . After the class of '86 left, I spent two years rock-climbing and caving in a small school in TN before graduating from Cornell in 1990 with an as-of-yet-unused Mathematics degree. I spent five years working with troubled youth, first in CA in a children's home and then for almost five years in a "Therapeutic Camping Program" in NC. This was a long-term, year-round program for delinquent boys. We built our own shelters, lived in them all year, went on thirty-day canoeing trips, and solved LOTS of problems, etc. That job continues to be one of the best and hardest experiences of my life. In 1996 I moved to Boston to pursue a graduate degree in Theology. During my time in graduate in school I traveled around the world for eight months studying other cultures and religions in the Middle East, Southern and South Eastern Asia. I finished my Masters in '99 and stayed in Boston doing college ministry and running a high-school tutoring business when I met Stephanie, my future wife who grew up as an American in Hong Kong and shared my interest in living overseas. She was in Boston for her Masters when we fell in love. We got married and moved to Minnesota where I began a web-based graphic design company which grew to five employees in three years while Steph worked in development in the non-profit world. All the while we were interviewing for jobs in the Middle East and finally found a good fit last year. This January we moved to the Persian Gulf region and I am currently working as a Business Development Director for an American Engineering firm. We love living in this part of the world and hope to stay for some time yet to come. But unfortunately because we are here, we cannot come to the reunion this summer. Still, I would love to hear from any of you all still out there. Email me and let me know what's going on in your life! | Back to Top |
Jacy Carter Allen Jacy married Ben Allen on September 22, 2001. They have two children: Noah (3 1/2) and Amelia (11 months). They live in Basalt, Colorado where Jacy is a stay-at-home-mom.
| Back to Top |
| Back to Top |

Joseph Coleman Joe married Sarah on May 23, 2004. He is a car salesman at Nissan of Athens and resides in Madison, Georgia. | Back to Top |

Jeanette Comeau Parkinson Jeanette married Neale on October 12, 1991. They have two daughters: Nicole(8) and Rachel (4). Jeannette is a Teaching Assistant and resides in Acworth, Georgia. | Back to Top |
Colleen Conley Brown Colleen married Michael Brown on June 22, 1991. They have two children: Kalyn (9) and Nicholas (7). She is a Mortgage Loan Originator with Wells Fargo and lives in Clayton, Georgia. | Back to Top |

Amy Cook Amy Cook attended CCHS for two years before moving to London where she completed high school. She attended the University of Virginia and later grad school at UGA. Amy has lived in Brooklyn for thirteen years and is employed as a Instructional Design and Learning Manager at Schoolnet in Manhattan. Since the last reunion, trips include tango lessons in Buenos Aires, glacier viewing in Patagonia, zip-lining in Costa Rica, sightseeing in Turkey, snowshoeing in Seattle and taking in the Taj Mahal. She is headed back to Costa Rica this spring for a yoga retreat.
| Back to Top |
Roger Copeland Roger works as Program Manager for The Concession Golf Club (Caddiemaster, Inc.) in Bradenton, Florida. | Back to Top |
Angela Crews Angela lives in Athens and works for JCPenney. | Back to Top |
Renee Crymes Middleton Renee has been married to James Allan Middleton since June 8, 2002. They live in Athens and have two girls: Addison Anne (2) and Sally Parker (7months). She is owner of the East/West Bistro Restaurant in Athens, Georgia. | Back to Top |
Mark Cunningham I've been living in Ringgold since 2014. Married classmate Ann Daniel Cunningham in June of 2015 and became a step dad to two boys, Daniel (15) and Charlie (12). Still writing and playing music and working on The Burning Angels' 6th album, Evangelista. I am also an account manager for Bank Card Solutions in Hixson, TN to support my music habit and my family.| Back to Top |
Rob Cunningham Rob has been married to Kriste since August 15, 1992. They have a daughter Sidney (10). Rob owns Supply-Mart, an internet office supply business. They currently reside in Fletcher, NC but are contemplating a move back to Georgia in 2006. | Back to Top |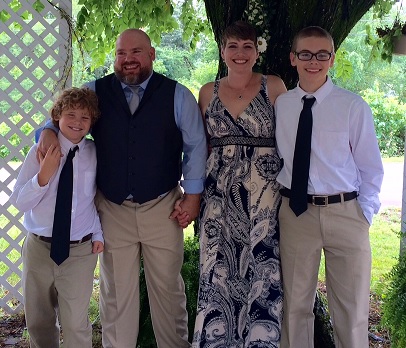 Ann Daniel I moved to Ringgold in the winter of 2015 with my boys, Daniel (15) and Charlie (12), and married classmate Mark Cunningham in June of the same year. I'm working in Dalton as a property manager for HJ Russell & Company. Still running for peace of mind and I am a football, soccer, basketball, and band mom. I am also a Burning Angels groupie. | Back to Top |

Julie Darvill Reinhardt I married Patrick Reinhardt on September 9, 1989. We have two boys: Jason (12) and Adam (10 1/2...the all important 1/2!). We live in Wheaton, Illinois where I am the owner of a custom baby furniture and gift store, "The Stork's Cradle." | Back to Top |
Carrie Davis Pasquale Carrie married her husband, Mike, on February 8, 1992. They have three girls: Marisa Nicole (13), Ansley Susan(11) and Tori Ann (5). She is a domestic goddess (a.k.a. housewife). | Back to Top |

Denise E. DeLorme-Hagen is an Associate Professor of Advertising at the University of Central Florida. She received her Ph.D. from the University of Georgia Grady College of Journalism and Mass Communication. Denise has been a faculty member in the UCF Nicholson School of Communication since 1996. She regularly teaches graduate seminars in mass communication theory, advertising and society, and qualitative research methods, and an undergraduate course in advertising campaigns. Her research interests include advertising effects, health communication, prescription drug advertising, brand placement, and consumer behavior. She has published articles in national academic journals and has presented her work at numerous national academic conferences. She is a member of the American Academy of Advertising, Association for Education in Journalism and Mass Communication, and Association for Consumer Research. Denise's husband, Scott C. Hagen, is an Associate Professor of Civil and Environmental Engineering at the University of Central Florida. They were married on December 18, 1999 at the Taylor-Grady House in Athens and live in Winter Park, Florida. Together they enjoy traveling and fine dining. Since Scott is an amateur chef, it is good that Denise is a step aerobics and indoor cycling enthusiast. | Back to Top |

Lynn Dillard McDermott Lynn lives in Athens with her 4 year old son, Cole. She works at Burton & Burton (formerly Flowers, Inc. Balloons) as Bob Burton's Assistant. | Back to Top |
Derek Dooley is currently an Assistant Coach with the Dallas Cowboys. He graduated from University of Virginia in 1990 with a bachelor's degree in government and foreign affairs, and went on to earn his law degree from the University of Georgia in 1994. Before embarking on his coaching career, Dooley practiced law at a private firm in Atlanta for almost two years. Derek and his wife, Allison, have two sons, John Taylor (17) and Peyton (14), and a daughter, Julianna (12). They live in Dallas, Texas. | Back to Top |
Chip Dudley Chip Dudley married Jennifer McLaughlin on September 24, 2005. They live in Washtenaw, Chicago, Illinois. | Back to Top |
Marlon Duncan Marlon lives in Athens. He is engaged to Dana Yen and they are expecting their first child in February 2007. He owns Duncan Trucking & Grading in Athens. | Back to Top |

Matthew Durden - I own a successful lawn service business that is in it's 12th year. I am father to three terrific kids; Kyle (20), Joseph (9) and Jake (7). When I'm not working, I particpate in mission trips. I've been on several over the years, including two trips to Panama, Israel, Colombia, Paraguay, Ecuador, Trinidad and the Phillipines. Life has been good to me since high school and it continues to get better. Photo is of me in Panama. | Back to Top |
Tommy Eitenmiller Tommy has been married to Gay since July 21, 1991. They have three children: Erin (12), Thomas (9) and Mason (6). Tommy is a Consulting Application Engineer for Siemens Energy & Automation in Atlanta. They currently reside in Dallas, Georgia but will be relocating to Alpharetta this summer.| Back to Top |
Steven Ellison
Steven married Sonia Ford on October 17, 1998. They have four kids: Steve (20), Jantaria (14), Brittany (14), and Brandon (10). They live in Athens. Steve is the Training Manager for the Environmental Services Department of Athens Regional Medical Center.| Back to Top |
Duane Embry - Duane is married to Kimberly Joy. They have five children: Stephen (12), Sarah (11), Nathaniel (8), Rebakah (5) and Daniel (a newborn). Duane is the Director of Instructional Technology with the Walton County Public Schools. They live in Monroe, Georgia. | Back to Top |
Courtney Evans Sinclair Courtney married Patrick on October 24, 1998. They have two sons: Neil (6) and Robert (2). Courtney is an OB/GYN physician and lives in Canton, Georgia. | Back to Top |
Darnell Evans | Back to Top |

Rick Evans Rick married Susan on September 24,1994. They live in Tybee Island, Georgia and have two daughters: Amelia Claire (3) and Anna Wylly (18 months). He is the owner of R.E. Evans, Inc, a construction & development company. | Back to Top |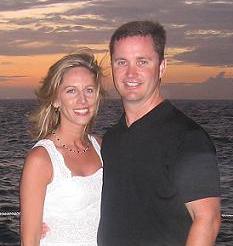 Jeff Farrell After graduation I took the "scenic" route through college finally finishing at Georgia State in Atlanta with a finance degree. Stacey Lundy, Barry Peavey, Ted Tarpley and Trey Seagraves remained my closest friends and roommates throughout my time in Atlanta and beyond. I took a job that as a mortgage loan officer for a company in Jacksonville, FL where I moved in March of 1995. I stayed in Jacksonville for about 8 months and was asked to transfer to an office in Savannah. It was a perfect move for me since my father had lived in Savannah for the last 20 years and I had many friends and other family there as well. I moved to Savannah in November of 95. I quickly got an offer from SunTrust Bank and went to work there in the commercial real estate group a few months after moving to Savannah. I met my future wife, Gina, who also worked at SunTrust in late 1996. We began dating in 1998, a very secret office romance that we kept quiet until we both came back from Cancun at the same time with suntans. Everyone put it together and our secret was out. I left the bank for a year to work for one of my clients but ended up not enjoying the travel as much as I thought I might. Gina and I were engaged in that year as well and it was hard to help plan a wedding from the road, so I got back into banking again. Gina and I were married in October of 2001. Stacey, Ted, Trey and Barry were, of course, all a big part of our wedding. Gina and I moved to Richmond Hill, a few minutes south of Savannah in 2001. In 2002, a few members of the banking group that I worked with came together and bought a small community bank and set up offices in Savannah. We've since opened our office in Richmond Hill where I live and I serve as the City President. Children aren't in our plans right now so we spend a good bit of time traveling and with friends and family. I'm looking forward to seeing everyone and hearing a lot of good stories that I'm sure everyone has to tell.| Back to Top |

Martine Faucher Martine is married to Ron. They have a daughter, Eva (1) - pictured at the right with Martine - and on July 19, 2006 welcomed a son, Ronnie. Martine obtained the rank of Major in the United States Air Force and is the Military Personnel Flight Commander at Cannon Air Force Base, New Mexico. | Back to Top |
Brian Finco Brian and his wife, Karen, live in Forest Park, Illinois with their daughter, Bridget (8 months). He works for Kane Graphical. | Back to Top |

Aaron Fishman I work as a diplomat for the State Department and have spent most of
the last 12 years assigned to various U.S. Embassies and Consulates overseas, including in Poland, Malaysia, Russia, and Ghana. I currently work at the U.S. Embassy in Accra, Ghana.
My wife, Marci, and I have a daughter (Abby) born in 2004 and a son (Evan) born in 2007. | Back to Top |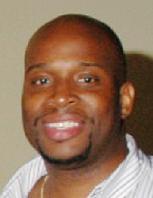 Michael Fitch Michael lives in Lawrenceville,Georgia. He has three daughters: Jada (14), Anaya (8), and Arianna (6). He is retired from the United States Navy and is currently a real estate investor. | Back to Top |
Jan Ford Simmons I married Josh Simmons, Jr. on July 10, 1993. We have two beautiful daughters, Jade (9) and Jamie (3). We currently live in Jackson, Mississippi. We are in the process of transferring to Monroe, La. this summer. I worked in management for BankofAmerica for over 13 years. However, after our second child, my husband and I decided that it would be in the best interest of our children for me to be a Stay-Home Mom. | Back to Top |
Meka Ford Fitch Meka lives in Lawrenceville, Georgia. She has one daughter, Jada (14). Meka is a dispatcher for A.D.I. and works directly with CVS Pharmacy of North America. | Back to Top |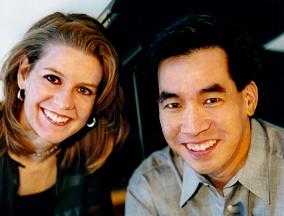 Nell Freer A professional pianist and Assistant Professor at the Eastman School of Music, Nell now lives in Rochester, NY. She married her husband David Ying, also a musician, five years ago, and they are expecting their first child in May. After graduating from CCHS, she received an undergraduate degree from the Cleveland Institute of Music, and later got her Masters and Doctoral degrees from the University of Southern California. She then moved to Amsterdam for 4 years and feels very fortunate to have had the opportunity to travel and perform throughout Europe, Russia and China. She continues to perform and teach in various places nationally and internationally, and is extremely excited about the upcoming arrival of her daughter. | Back to Top |
Tracy Galloway Tracy is a commercial truck driver with accounts that include Wal-Mart and Sams Club. Tracy has been married to Rhonda Faith for seven years and has three step-children: Joshua (23), Brandon (18), and Corey (17). Tracy and his family reside in Bogart, Georgia. | Back to Top |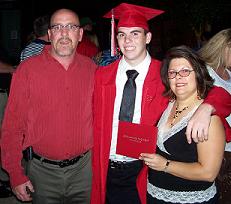 Avis Giegerich McElroy

She works in Athens at Baker & Taylor, a Book distributorship, where she is in Customer Service. She has been married to Clay McElroy since November 7,1987 and they have two sons; Asa, 18 and Ian,15. | Back to Top |

Whitney Gentry Riley Whitney married Kevin on August 7, 1993. They have one son, Blake (6) and a newborn son, Blane, born April 17, 2006. Whitney was previously employed with Global Equipment as a Customer Service Representative. She is currently a stay-at-home mom. Her husband works for Degussa's Feed Additives Division in Equipment and Sales located in Kennesaw, Georgia. They live in Flowery Branch, Georgia.| Back to Top |

Tony Geter I have been married since May 1,1991 (15 years!!!!!!) to Tanya. We have two children: Tevin (12) and Tia (9). We reside in Omaha, Nebraska where I work for Berkshire Hathaway as a Financial Analyst (Corporate Taxes). | Back to Top |
Gregory Glenn Greg and his wife, Barbara, and daughter, Mary Kate, live in Fort Leavenworth, Kansas. Greg is a Major in the U.S. Army and left in June to serve in Afghanistan. | Back to Top |

Elizabeth Glenn Mullen I graduated from Western Carolina in 1990 with a degree in Outdoor Recreation Management. After college I moved to Oregon and lived there for four years. In 1996 I moved back to North Carolina where I met Matthew Mullen with whom I had a lot in common- mainly outdoor activities like snow boarding, kayaking, hiking, etc. Matt and I married in a beautiful mountain top ceremony in August 1997. We have two children; Lucy who is almost six years old and Simon who is three years old. I went back to school and earned a Masters in Social Work from the University of South Carolina. I now work for the state of North Carolina's Child Protective Services. My husband, Matt, is a geologist who graduated from the University of North Carolina - Chapel Hill. He owns a engineering consulting business and runs our Italian Ice Cream (Gelateria) shop. We reside in beautiful Asheville, North Carolina and love it! | Back to Top |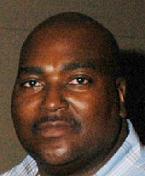 William Goddard William married his wife, Rita, in 1989. They live in Athens where William drives for Estes. They have twins, a girl Jasmine and a boy, Jaroda, who are12. | Back to Top |
Kimberly Goolsby Stanley I am single and have three children:
Jonathan Stanley (17), Nicholas Stanley (15), and Natalie Stanley (8). We live in Athens where I work as a registered nurse
in the ER at Athens Regional Medical Center. | Back to Top |
Bryon Gordon Bryon has been married to Teresa Lynn since June 11, 1988. They have six children: Matthew Bryce (16), Christopher Jared (14), Nicholas Dylan (12), Joshua Tyler (10), Thomas Mason (6) and Matilda Grace (3). He is a Real Estate Agent with John Byram Realty and they reside in Hull, Georgia. | Back to Top |
Steve Gordon Steve lives in Athens. He has worked at Athens Regional Medical Center for 20 years and is an Anesthesia Tech. Last year, Steve attended Georgia Medical Institute to become a Massage Therapist. Steve has no kids and travels a lot. | Back to Top |
Ranci Graham Jones Ranci is married to Mack Dana Jones, Jr. (CCHS '87) and has two children: Katie (16) and Jacy (11). They currently reside in Watkinsville, Georgia. Ranci is the Senior Deputy Clerk Bookkeeper with the Clarke County Clerk of Superior Court. | Back to Top |
Lauren Granberry Holcomb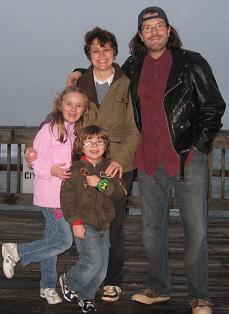 Lauren has been married to Mike since March 21, 1992. They have two children: Zoe Jane (7) and Gabriel Lucas (4). Lauren is an Information Analyst at the University of Georgia and resides in Winterville, Georgia. | Back to Top |
Will Greene Will lives in Charleston, South Carolina where he is a Health Administrator.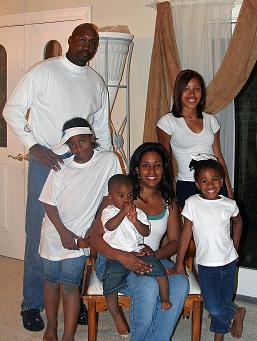 Willie Green After leaving CCHS in 1985, Willie attended TMI Academy and received a football scholarship to The University of Mississippi. Willie spent nine years in the National Football League; playing on two of the Denver Broncos' Super Bowl Championship Teams (1997, 1998). He, his wife Dena (a graduate of Gardner-Webb University MBA program) and kids (Dontellis-17 Kendra-16, Willie II-8, Saniyya-4 and Javorius-1) reside in Shelby, NC where they own seven financial service stores located in NC, SC and FL. In addition, Willie holds the position of Director of Minority Affairs & Political Consultant for Community Financial Services Association (CFSA), based in Alexandra, VA. He also currently serves as Interim Deputy Director of the National Conference of Black Mayors (NCBM) in Atlanta, GA representing over 500 Black Mayors across the country and is the Co-Chair of the NCBM Corporate Advisory Board. He has ownership in Deer Brook Golf Club and residential rental property in Shelby, NC.| Back to Top |
Greg Griffeth Greg Griffeth is married to Fiona and they have a daughter, Margaret "Maggie" (4) and a son, Lindsay (2). Greg is a resident in dermatology at the Ryan Veterinary Hospital at the University of Pennsylvania in Philadelphia.| Back to Top |

Betsy Griffin Wiggins Elizabeth ('Betsy') has been married to Richard since May 20, 2000. They have a son, Garrett Neil (9 months). Betsy is employed with PolyOne Corporation as a Global Sourcing Manager. She and her family live in Cumming, Georgia. | Back to Top |
Tate Grizzle Tate married his wife Ashley on September 21, 1996. They have a daughter, Sarah 'Ryan' (3). Tate is an Account Manager with Alchem Chemical and resides in Villa Rica, Georgia.
| Back to Top |
Brian Hall Brian married Jill Boyd on November 23, 1991. They live in Athens and have six children: Matthew (13), Alec (11), Charlie (9), Reece (4), Jillian (3), and Natalie Kate (2). Brian is a dentist in Athens. | Back to Top |

Andrew Hally Andrew married Gina Consylman on July 7, 2001. They have a daughter, Ryann (3). Andrew and his family live in Charlestown, MA where he is Senior Director, Segment Management for Unica Corporation. | Back to Top |
Chuck Hardy Chuck lives in Athens and works for a waste management company as a truck driver. He married Amanda in 1989 and they have two children: Kyle (10) and Taylor (5). | Back to Top |


Angie Harper-Dudley Angie married Ainsworth on February 18, 2002. They have two children: Ainsworth III and Harper. She is a stay-at-home mother and resides in Athens. | Back to Top |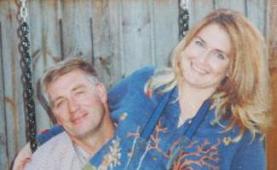 Cynthia Harper Ellard Cynthia married Clark Ellard on October 14, 2000. They have two sons: Caleb (3 1/2) and Cole (14 months). They live in Newborn, Georgia. Cynthia has worked for Saint-Gobain Corporation for the past eight years as the Corporate Controller and IT Director at SOVIS North America.
She also manages the financial end of her husband's companies. Outside of work, they stay very busy with their boys, horses and farm. Their hobbies include travel, entertaining, cooking, gardening and equestrian events.| Back to Top |
Robert Hatcher Robert has been married to Lisa since March 23, 1991. They have two children: Steven (6) and Jacob (3). They live in Macon where Robert is an Insurance Adjuster for State Farm. | Back to Top |

Benjamin Hawes Benjamin lives in Elberton,Georgia and has two children: Candace (17) and Bentavious (12). | Back to Top |
Kenneth Hawkins Kenneth has been married to Pamela since January 22, 1994. They live in Covington, Georgia with their three children: Demetria (15), Joshua (9), and Jarvis (7). Kenny works as a Supervisor at a freightlining industry. | Back to Top |

Bertha Henderson | Back to Top |

Rebecca Heyen Knight Rebecca works for Burton & BURTON as a Sales Representative. She has a son, Joshua (10) and lives in Athens. | Back to Top |
Tracy Herring Baron I married my husband, Mike Baron on August 29, 1987; almost 19 years ago. We have one child: Holly (12). I am a stay-at-home mom who works parttime during flu season at the Athens-Clarke County Health Department. We live in Jefferson, Georgia and attend Faith Baptist Church. | Back to Top |
Beth Holland Saye I married Chris on September 21, 1991. We have four children: John (21) and Katy(18) - Chris' children from a previous marriage - and Brooks (9) and Brantley (6). We live on a farm in Oconee County (Watkinsville, Georgia) with our two younger children, two dogs, two cats, nine donkeys and some chickens. We raise meat goats and currently have about 150 goats in addition to our other critters. Chris retired from the building business so we are doing this full time. I am a stay-at-home mother. | Back to Top |
Helen Hope Kimbrough is a graduate of Hampton University. Her background and experience consists of marketing, sales, and human resources. However, her greatest achievements are her roles as a mother, wife, daughter, sister, motivator, friend, and author. Since the release of her multicultural children's books, Ocean Waves and Other Tales (2007) and Play Dates and Other Tales (2009), Helen has committed herself to literacy initiatives for young children. She continues to be passionate about reading and hopes all children are enriched and engaged through these classic musical stories. Currently, Helen resides in Charlotte, North Carolina with her husband and sons.| Back to Top |

Sean Hudson
After leaving CCHS, I attended Morehouse College in Atlanta. I graduated in 1990 with a Finance degree, moved to Chicago and spent 6 months of each year in NYC. While I enjoyed living in two cities (especially the free apartment in Manhattan), I didn't love Wall Street Banking during a recession. At the end of my 2 year analyst program, I moved from cold and windy Chicago to freezing cold and always snowing Ann Arbor, MI for Business School. I graduated from the University of Michigan Graduate School of Business in 1994 with an MBA, moved to New Jersey, and transitioned from Banking into Marketing. I've worked across some fun and interesting brands that you may know and use like Johnson's Baby toiletries and Band-Aid brand new product development. Then, I got really interested in Healthcare Strategy and Product Development, and began working in Diabetes, Cholesterol and for the last 8 years…HIV/AIDS. I currently lead the US HIV/AIDS business unit for Pfizer, Inc in New York. Suffice it to say that it's a pretty big change going from adding chamomile to baby shampoo. Not to mention having my office nestled between the UN, the Israeli embassy, Time Square and Grand Central Station. Not many people can say that their job involves hanging out with virologists and people who know how to make crystal meth. I do love it, though. When in Business School, I met my wife Karen (the real marketer of the family, and the one who has had much cooler jobs – most recently with the NFL). Five Superbowls later, we have two boys, Julian (almost 3) and Clay (9 months). We live in Maplewood, NJ, just outside the city. Can't wait to see and to catch up with everyone. Phew! 20 years. It should be a ball! | Back to Top |
Ken Hutto Ken lives in Athens and is a Teacher/Coach at Cedar Shoals High School. He and his wife, Angela have been married since 1999. | Back to Top |
Pamela Iza Latoni I am currently living in Mayaguez, Puerto Rico, I have been here for 2 years. My husband Roberto Latoni and I have three children, Andrea (6), Julian (3), and Sebastian (1). After High school I went to UGA and got a Degree in Drawing and Painting and also in Graphic Design after a few years working in advertising I went back to work my fine arts. We also moved a lot, too; Lafayette, LA, Miami, FL, Brooklyn, NY, Albany, NY and last here. My husband was doing his medical Specialization in Interventional Radiology and that's why we moved so much. | Back to Top |
Craig Jacobson Craig married Lauren Depascale (CCHS class of 1987) on June 13, 1992. They have two children: Justin (17) and Morgan (12) and are currently expecting another this summer. They live in Cleveland, Georgia.
| Back to Top |
Tina Jennings Pullen - Tina married Anthony 19 years ago on February 11, 1987. They have two children: Cherrelle (17) who will be attending college in the fall on a basketball scholarship, and Anthony, Jr. "Tony" (16) who is a sophomore at Clarke Central and is on the Varsity Wrestling Team. They live in Bogart, Georgia. Tina works for the Clarke County School District as a Teaching Assistant at Cleveland Road Elementary School in Athens.| Back to Top |
Richard Jewell Richard lives in Norfolk, Virginia with his three children: Jessica (17), Richard (13), and Johnathan (8). He is in the U.S. Navy and serves as a Yeoman. | Back to Top |
Peterson "Pete" P. Johnson Pete married Melissa Loyal June 28, 1997. They live in Snellville, Georgia with no children.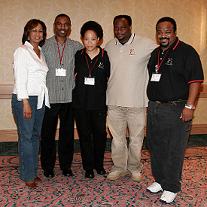 He is the duplication manager for New Birth Missionary Baptist Church where he has served for the last 4 years. He has produced a few songs for Christian hip hop groups and sells mix tapes (CD's). | Back to Top |
Kent Jordan | Back to Top |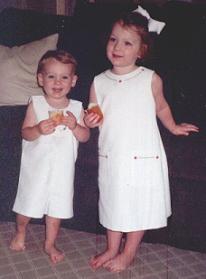 Robbie Kamerschen Robbie married fellow classmate Alice Benton in 1992. They live in Atlanta (Chastain Park area of Buckhead) and have three children: Mary Eliza (4), Wells (3) and Ella (6 months). Wells and Mary Eliza are pictured. Robbie is the Vice President of Law and Public Policy for ChoicePoint Inc., the multibillion dollar Alpharetta company that is the nation's leading provider of identification services. In his current role, Robbie focuses on legal and political matters impacting ChoicePoint. After graduating from Clarke Central, he went on to play on championship baseball and football teams at Stanford University. After receiving his bachelor's degree in political science, Robbie served as deputy press secretary for U.S. Sen. Richard Shelby in Washington, D.C. and then went to the University of Georgia School of Law where he was a member of Law Review and graduated with CCHS classmates Derek Dooley and (future wife) Alice Benton. He received his law degree, cum laude, in 1994, and joined the law firm of Troutman Sanders in Atlanta. In 1999, he joined EzGov, Inc., an e-government software company, as vice president of legal and governmental affairs. He joined ChoicePoint in 2002. In 2004, Robbie was named to Georgia Trend's 40 under 40 list. | Back to Top |
Chris Kehoe I am on facebook, but not alot. I am single, no children, but 8 nieces and nephews. I am currently working in the hospitality field, as a banquet catering manager, and also work with Athens Stage Hands at the Classic Center. I am the owner of the condo where I live in Athens, and rent half of it to a roommate. Have travelled extensively throughout Europe, mostly Italy. | Back to Top |
David Keyes David Keyes lives near Hilton Head, S.C. with his wife of nine years, Lori, and twin 4 year old boys, Ty and Jake (see picture to right). David is the Department Chairman for the Physical Education and Health Department at Hilton Head High School which allows him to not only teach, but also coach. | Back to Top |
Senain Kheshgi Senain married Noah Arceneaux in August 1991. They have one child, a son: Imran Oliver (4). They reside in Athens. Senain is a Peabody Award-winning producer and director. She began her career working as a researcher for the Smithsonian Institution in their Human Studies Film Archives. She later worked in independent film at First Run Features and Women Make Movies as a distribution associate before venturing into television news and documentary filmmaking. Her credits include Associate Producer for Hoover Street Revival (2002), The First Year (2001) and Teach (2001).
She recently participated in the 2005 Tribeca Film Festival All Access program, which pairs emerging filmmakers with industry members. The Queens Museum of Art in New York commissioned her first independent short documentary, entitled Family Recipe. Kheshgi has served on the board of Indians in American Media and ArtWallah, the premiere South Asian Arts Festival in the United States, where she curated the film program for four years. She was recently chosen by the Sundance Film Festival to participate in a very special summer filmmaker intensive lab that begins on Friday, June 23. Only four filmmakers are chosen world-wide. | Back to Top |
Anita Kiker - DECEASED | Back to Top |
Bart Kilpatrick Bart married Karin Wells on April 26, 1997. They met while in grad school at Stanford. They live in Portland, Oregon with their daughter, Kira Elaine, born September 22, 2000. Bart is a stay-at-home-dad (formerly a high school social studies teacher). Karin is a manager of a group of engineers designing the process for making next-generation chips at Intel. | Back to Top |
Aubie Knight Aubie's family moved from Athens to Tifton after freshman year. Upon graduating from Tift Co. High, Aubie returned to Athens and graduated from UGA in 1991. Aubie and his wife Dana live in Madison, GA with their 5 daughters; Jessie (10), Alaina (9), Abbie (7), Taylor (7), and Rylee (6 months). Dana is a full-time mother and Aubie is the Associate Executive Director of the Independent Insurance Agents of Georgia.
| Back to Top |
Oscar LaMadrid One week after graduating CCHS, Oscar boarded a bus headed to Parris Island, SC and became a United States Marine. He served six years active duty - including a tour of duty in Iraq during Operation Desert Storm. In 1992, Oscar returned home to Athens and the University of Georgia - with double majors in Sociology & Romance Languages. While a student at UGA, he founded OnSite Toxicology Services, a drug testing company that created a niche in going OnSite to businesses and handled drug & Alcohol testing on premises - his clients included several Athens businesses such as Heyward Allen Dealerships, Publix & The Keebler Company, and grew to encompass the YDC for the following states: Georgia, Alabama, Mississippi & Louisiana. He was part of the founding "Drugs Don't Work" campaign initiative in Athens, working with then-mayor Gwen O'Looney and the legendary Vince Dooley as co-chairmen of the Athens Chamber "Drugs don't work program". In addition, Oscar planned and managed several Toys for Tots drives on behalf of the USMC, working with Athens area business and the Salvation Army providing Christmas in Clarke & surrounding counties- to over 1,300 local families. Raising over 750,000 new unwrapped toys.
He became a Career Planner for the USMC and is currently on reserve duty. In 1994, he met his wife, Julie. They have five children (pictured on right with Oscar)- Gabriella (9), Antonio (7), Daniela (5), and twin boys Alejandro & Cristian (3). Oscar and his family moved to the Atlanta area in 1997. He was Director of Operations with Hein & Associates law firm, and later went to work for MCI in Network Operations. Oscar is currently a Regional Planner and Manager with Bellsouth Communications in their Midtown and Downtown Atlanta offices. In his spare time, he coaches little league baseball in the Collins Hill Athletic Association & youth soccer with Dacula Soccer Club, as well as playing ALTA league tennis, riding his Harley or spending time boating on Lake Lanier. Although he makes frequent trips to Athens to visit family and friends and cheer on the Bulldogs, he and his family currently make their home in Lawrenceville, Georgia. | Back to Top |

Kelly Lane Mulero Kelly is an Executive Assistant to Commissioner Jan Cook of the Alabama Public Service Commission. She has a daughter, Victoria (11) and they reside in Montgomery, Alabama. | Back to Top |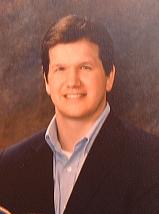 Jay Langford I received my BFA with a major concentration in Graphic Design and a minor in History from Georgia State University while working a plethora of jobs full time (sleep was rare). I worked as a lead Veterinary Technician for three years during which I gained training from the Art Institute of Atlanta in Graphics and Digital Image Editing. From there I designed, wrote copy, and typeset ads for a free large format monthly publication called the Piedmont Review canvasing some of the most prestigious galleries, restaurants and bistros in Atlanta. I simply didn't like sitting in front of a box for 10 hours at a time so I became certified as a K-12 teacher. I am now a Production Specialist for Logoincluded, a customized branding technology company- near Johns Creek in Forsyth. We print open stock jump drives, wireless mouse, credit card drives,etc shipped from our factory in China. I am the sole operator of two ultraviolet light (for instant curing) digital printers and one traditional offset pad printer-- for these items. I've still got that sense of humor that keeps me goin'! Go Dawgs! | Back to Top |
Bert Lumpkin - While attending UGA, Bert reconnected with Carole Witherington and they began dating in 1989. Bert graduated from UGA with a BBA in Marketing. After graduating from UGA, Bert moved to Aspen. Bert and Carole were married in 1994. Bert decided to get his culinary degree from the Art Institute in Atlanta. After Bert graduated from culinary school, he and Carole moved to Jamaica and lived at the Wyndham RoseHall Resort for two years where he was the Executive Sous Chef. In 1996, Bert and Carole moved back to Athens when their son, Raleigh, was born. Bert was the Executive Chef at the Holiday Inn in Athens for five years. In 2002, Bert became the Executive Chef of the Hilltop Grille in Athens. Bert and Carole are extremely excited and anxiously anticipating the adoption of Helena Julianna Lumpkin born in Guatemala City, Gautemala Sept. 6, 2005. They hope she will be coming home sometime during the month of April. Bert spends time golfing, hunting, and enjoying fatherhood. They are members of the Athens Country Club and Athens First United Methodist Church. Raleigh is in the 3rd grade at Athens Academy and enjoys soccer.
| Back to Top |
Stacey Lundy Stacey married Carla on September 3, 1993. They have one son, Mitchell (12) and live in Duluth, Georgia. Stacy is a Project Manager for W. H. Bass, Inc. | Back to Top |
Leslie MacArthur-Wright | Back to Top |

Angela Mack Wyatt Angela married Eric on June 20, 1998. They have two sons: Eric Christopher 'Chris' (11) and Hamilton Alexander 'Hammie' (8 months). Angela is a teacher at David C. Barrow Elementary School in Athens, where they live. | Back to Top |
Lynn Maddox Askew Lynn has been married to Brad since February 24, 1996. They live in Loganville, Georgia and have two children: Scott (5) and Morgan (21 months). Lynn works as an Administrative Assistance for Stericycle Direct Return in Conyers, Georgia. | Back to Top |
Frank Mantero Frank Mantero currently lives in the Chicago area with his wife, Angela of twelve years and his four children -- Marisa (9), Francisco (7), Olivia (6) and Antonio (2). He is the Marketing Communications Leader for GE Rail Services in Chicago. Frank joined GE a few years ago, moving from Nashville, TN where he was Director of Communications for CIGNA HealthCare. Before moving to Nashville, he lived in Atlanta where he was Director of Brand Management for BellSouth Corporation. After graduating from Clarke Central, Frank received a double bachelor's degree in Spanish and Political Science from UGA and then went to University of Kentucky for his masters degree in International Relations. Frank serves on various boards, including Youth Outreach Services, a social service organization in Metro Chicago, the Chicago Chapter of the Business Marketing Association and the Transportation Marketing and Communications Association.
| Back to Top |
I currently live in Austin, TX with my wife Tricia Hemel. We met in New York City and have been married since 2011. While we said we would never move to Texas, we moved to Texas in 2013, where I currently serve as a city and regional planner for an engineering firm. After going to Georgia Tech for my Bachelor's degree, I ended up at Ohio State University to complete my Master's degree. After a few detours, I ended up in New York City, where I met Tricia who shared my love for college football, all things southern, and good Thai food. Although Tricia is a LSU grad, we found common ground and now we're doing our best to keep Austin weird. | Back to Top |

Melissa Marino After graduating from Agnes Scott College in 1989, I went to work for National Federation of Independent Business (NFIB) and then Gannett who proceeded to move me to Boulder, Colorado. I hated it. So, after two years I returned to Athens and got into property management. I did that for about ten years. During that time, I became a competitive bodybuilder (yes, I have pictures to prove it). I worked my way up in the NPC to the national level of competition. My aversion to steroids kept me from being viable as a pro; so I am taking a hiatus from bodybuilding to decide just where I want to go with it. I also was a personal trainer on the side as well as doing some small investment property management as an independant contractor. Needless to say, I kept busy. In 1994, I met Mike van Der harten through mutual friends. After ten years of on again off again, we finally got married (I kept my maiden name) on October 23, 2003. Mike in an interior architect in Atlanta. After several abortive attempts at changing careers, I decided to go back to school. I am currently a graduate student in the School of Public and International Affairs. When I finish, I'll have a Masters in Public Administraiton in higher education. While I do this, since I am accustomed to being so busy, I am managing a Walgreens in Gainesville. Who knows what I'll do next! | Back to Top |

Eric Mattox - DECEASED | Back to Top |
Martin Mauldin After graduating from CCHS, I headed off to Georgia Tech to study aerospace engineering. I graduated in 1990, and became engaged that same weekend to Susie Milner, listed below as an honorary class member. (After attending her sophomore and part of her junior years at CCHS, she graduated from Lowndes High School in Valdosta.) We then went to Penn State to pursue graduate degrees, and were married in Pennsylvania in 1993. In 1996, with an M.S. in aerospace engineering, I went to work in Connecticut for Pratt & Whitney, one of the "big three" manufacturers of jet engines. We've been in Connecticut since then, except for a two-year stint in Munich, Germany (which is freaking gorgeous, by the way). Since returning to the States, Susie and I have two boys, Alex (10) and Charlie (7). We enjoy camping, hiking, trips to Walt Disney World, and all things science-y. | Back to Top |

Susan Maxwell Manthey S usan married Keith on October 2, 2007. They live in Johns Creek, GA with their daughters Anna and Elise who are 16 month old identical twins and three crazy cats. Since high school, Susan earned an MBA, CPA, and CFE. After the birth of her children, Susan decided to be a stay a home mother. Previous employers included BellSouth, Georgia Tech, and most recently, UGA. | Back to Top |

Marc Maynor Marc married his wife Marcy on June 23, 1990. They live in Elko, Georgia and have four children: McKenzie (13), Matthew (10), Madeline (7) and Mariah (3). He is the Assistant Superintendent for the Macon County Schools. | Back to Top |
Greg McCrary Greg has been married to Connie since April 13, 1991. They live in Cumming, Georgia and have two girls: Delaney (7) and Beth Anne (6).
Greg works as a Business Analyst for Equifax. | Back to Top |
Mason McDaniel - After graduating UGA with a BS in Zoology/Marine Biology, Mason worked briefly in Jamaica at Discovery Bay Marine Lab. In 1992 he enrolled in the MA Program for Nautical Archaeology at Texas A&M University, and has worked on a variety of shipwreck projects in Maine, Texas, and the Netherlands. When project after project demanded he map, record, conserve, and analyze the artifacts, rather than bury them under the big red "X," he jumped ship to the private sector in the tech industry, and discovered what real piracy was all about. Mason completed a Master's in Nursing with the Medical College of Georgia, and currently lives in Seattle where he is an RN with the University of Washington Medical Center Bone and Joint Clinic. | Back to Top |
Page McGrew Brewer - Page has been married to William since March 16, 1996.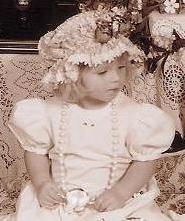 They live in Danielsville, Georgia and have a daughter, Ashley Nicole (5). Page works as a secretary for Maaco in Athens. | Back to Top |
Kimberly McKinley Kissiah After high school, I attended Georgia Southern University. I ended up at the Art Institute of Atlanta; graduating with a degree in Fashion Merchandising and Marketing.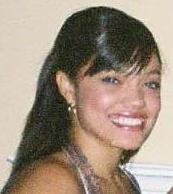 I have a daughter Jordan Brent McKinley (pictured at right) who is 16 years old and a sophomore at Athens Academy where she is an avid athlete (unlike her mother!) and an A/B student. After 17 years working in Retail Management mostly with the Limited Inc. Stores, I decided to get my real estate sales license. I was recruited two years ago to work as a Property Manager for the #1 Property Management Company in Atlanta. I manage a portfolio of 11 condo communities and subdivisions in and around the Atlanta Metro area for Community Management Associates, Inc. | Back to Top |

Millie McLocklin Calhoun Millie has been married to Alan Calhoun (CCHS class of 1981) since September 1, 1990. They live in Statham, Georgia and have two children: Stephanie (17) and Nicholas (13). She is a Social Worker for St. Mary's Hospice in Athens and part owner of a great BBQ joint! | Back to Top |
Kris Meglio Kris works as an Accountant and has two children: Erika (12) and Samantha (11). She lives in Athens. | Back to Top |
Patrick Mercardante Patrick works at the YMCA in Athens as the Athletic Director. He has two children: Katie (11) and Jacy (6) and lives in Athens.| Back to Top |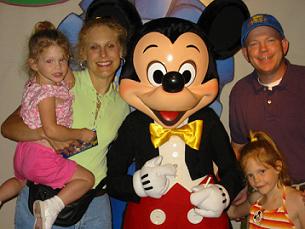 Sinje Miller Butler lives in Loganville Georgia. Sinje graduated from West Georgia College with a B.A. in Marketing in 1991. She has been married to Brandon W. Butler for seven years. They have two daughters. Brenna (5) and Ansley (2). Their family pets are a male Boston terrier, named Luke, and what we refer to as, "The Catch of the Day." The Catch of the Day is what ever small creature we find in our back yard, create a habitat for in a 10 gallon aquarium and keep around for a couple of days and then eventually set free. From 1991-1997, Sinje was an Account Executive in the Corporate Accounts department for Flowers, Inc. Balloons. Flowers, Inc. Balloons is the largest distributor of mylar balloons and related gift accessories in the world. In 1997, after the birth of her first child, she made the decision to quit work to become a stay at home mom and a part-time graduate student of Mathematics Education. Since then she has been working on her masters, taking courses only in the summer when her husband, also in education, can be a stay at home dad. Sinje's goal is to complete her masters program and to return to work as a high school mathematics instructor when her children are both in grammar school. | Back to Top |
Susie Milner Mauldin Marty Mauldin and I married in 1993, and have two sons, Alex (2006) and Charlie (2009). We are happily settled in a log cabin in Connecticut, where I've worked in employee communications for the past 15 years in the pharmaceutical and insurance industries. We enjoy the New England summers (winters, not so much) and camping and traveling with our boys.. | Back to Top |

Margaret (Jenny) Mingledorff Johann I married Bob Johann in December 1993. We've moved a few times; first Wisconsin where Bob is from; then back to Athens for a few months until we fell in love with Nashville, TN. We stayed there from 1995 to 2001. We were both working for BellSouth Mobility and when it merged with SBC we decided to relocate with the newly formed Cingular to Fayetteville, NC. Now we wonder what we were thinking when we decided to do that?! But we've received many blessings since being here. Bob is a customer service manager with Cingular Wireless. But I decided to try something different so we started a pet sitting/transporting business. It has been so much FUN! We have a large customer base and really enjoy what we're doing. I'm also involved with animal rescue organizations to help find homes for abused or neglected animals. No kids yet, but we consider our 5 dogs our children. We have 3 shelties, a pomeranian and a terrier mix. In the next couple of years we plan to return to Nashville, TN for GOOD! | Back to Top |
Scott Mitchell Scott graduated from Phoenix College in Arizona and then returned to Athens where he opened up an antique mall on the Atlanta Highway in 1990 for six years, until Circuit City moved in the location. Scott met his lovely wife, Christa at the antique mall and they were married in 1996. They live in Athens and have two kids, Samuel (8) and Marianne (5). Scott has worked at Mitchell Investment Group since 1996. He is an independent Investment Advisor Representative with two other Clarke Central Alums named Mitchell. Ironically, Mitchell Investment Group is one block away from Clarke Central on Milledge Avenue. | Back to Top |
Melissa Mitchell Bachman Melissa has been married to William ('Billy') (CCHS Class of 1984) since May 19,1990. They have three children: Denis (16), Yulia (12) and Alex (5). Melissa works for the Georgia Institute of Technology as an Instructional Technology Support Specialist at the Center for the Enhancement of Teaching and Learning. They reside in Atlanta, Georgia. | Back to Top |

Tangela Moore Tangela is engaged to Bruce Watkins; they have a 6 year old daughter, Jada Camille. She lives in Athens and is the Receiving Clerk at Lowes Home Improvement. | Back to Top |
Connie Morris Bargeron Connie has been married to Stephen since March 10, 2001. They live in Kennesaw, Georgia and have two children: Hugh (4) and Ben (2). | Back to Top |
Quinton Moses Lives in Atlanta and works for Bishop Brothers Auto Auction. | Back to Top |
Clayton Munnell Since leaving CCHS, I graduated UGA with a degree in public recreation. Worked for Oconee Co., Forsyth Co. and Jackson Co. for various lengths of time. I then spent 8 years wandering the wilderness of retail and used car sales. In 2008 I returned to the Forsyth Co. Parks and Rec. Dept and am now the Youth Athletic Supervisor. I live in Gainesville with my two dogs and good friends.
Andrea Muse Jerman Andrea married Lou on October 29, 1994. They live in Monroe, Georgia and have 3 children: Kaylee(19), Sydney(16) and Annabelle(14). Andrea is a Pre-School Teacher. The picture on left is an earlier photo of the family. | Back to Top |
Harriett Newland Hulsey After graduating from Emory University with a B.A. in French, Harriet married husband Drew in 1990 and moved to Jacksonville, FL. While there, she graduated from the University of North Florida with a M.Acc., became a CPA, and worked for Coopers and Lybrand as an auditor. After the birth of their two children, Caty (10) and Robbie (9), Drew and Harriet moved back to Georgia, eventually landing in Macon. Drew and Harriet now live in Savannah, where Drew is a banker and she is a CPA. Their daughter, Caty, is a rising senior at UNC, and their son, Rob, is a rising sophomore at Clemson. | Back to Top |
Benny Nixon Benny married Jan Threlkeld in August 2008, and have two sons, Kody (16 years) and Hayes (14 months). We live in Hull. e is the Sales and Marketing Manager for Branch Contractors, Inc. in Watkinsville. We are a complete fire and water restoration company.| Back to Top |
Donna Nowell Donna works for Rockwell Automation as a Machine Operator in Athens. She has four children: Keitra (19), Kendra (17), Kimberly (16) and Kevan (14). They reside in Athens. | Back to Top |
Tracy Osbolt Tracy lives in Clermont, Georgia with her daughter, McKay Higginbotham (7). She graduated from UGA with a Bachelor's in Education and is currently working toward her early childhood teachers' certification.
| Back to Top |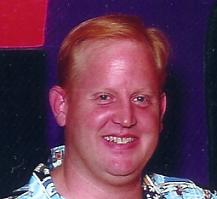 Andrew Ostick Andrew is single and lives in Vero Beach, Florida where he is the Prop Manager at the Riverside Theatre. | Back to Top |

Hector Pages Hector and his partner, Ken, have been together for 14 years. Hector is the Chief Operating Officer for Brandmovers, Inc., a marketing/advertising agency in Atlanta, Georgia. | Back to Top |

Bobby Painter Bobby is single and has a son, Jonathan ('J.T.') who is 6. He is in Route Sales for Sara Lee and lives in Hull, Georgia. | Back to Top |

Chris Parker Ogilvie Chris married Doug on December 28, 2002. They have twin sons, George and Jackson (18 months) and on July 7, 2006 welcomed a daughter, Anna June (see picture below). Chris is a school teacher at South Jackson Elementary.
They live in Athens.| Back to Top |
Cynthia Parrott Smith | Back to Top |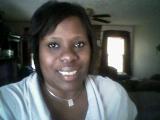 Quallette Parrott lives in Athens, Georgia.
Has a daughter, Kya Odum. | Back to Top |
Ann Marie Parten Plowman Lives in upstate New York. | Back to Top |
Jeff Pass | Back to Top |

Lisa Passmore Queen Lisa works at Macon Program for Progress as a Lead teacher for Pre-Schoolers. She has two children: Elizabeth Alexandria Sligh (14) and Denver Jackson Elliot (10). They reside in Franklin, NC. | Back to Top |

Elizabeth Patel DeMarco Elizabeth has been married to Tony since September 21, 1996. They have two children: Isabella(5) and Anna Virginia (2). | Back to Top |
Gwendolyn Patman Sorden | Back to Top |

Wendy Patrick Cope Wendy married Jim on July 31, 1993. They have two children, Haley (8) and Tess(4). She currently teaches English and English Education classes for Kennesaw State University, but will be returning to her first love, teaching middle school, in the fall. They live in Kennesaw, Georgia.| Back to Top |

Barry Peavey Barry married and Brandy on August 29, 1998. They live in Fitzgerald, Georgia and have a baby girl,
Mallory Elizabeth (3 months). Barry is the Vice President of the Community Banking Company.| Back to Top |
Alfreeda (Freeda) Peek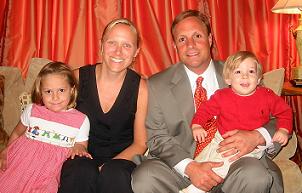 For Athens native and Georgia alumnus David Perno, it was the only head coaching job he ever wanted and in just his third season, he was honored as the 2004 National Coach of the Year by Baseball America. Perno, 38, guided Georgia to the College World Series and a third place finish, they captured a share of the Southeastern Conference title and earned a final national ranking of fourth. The Bulldogs went 45-23 in 2004, had a record 28 games televised and set Foley Field records for total attendance and per game average. Perno shared 2004 SEC Coach of the Year honors with Arkansas' Dave Van Horn. Also, Perno was named 2004 National Coach of the year by CollegeBaseball Insider.com. Georgia's recruiting class for 2004 was ranked 10th best nationally by Baseball America. Before coming back to Georgia, Perno was an assistant under Robert Sapp at Middle Georgia Junior College. In 1996, the Warriors posted a 58-9 mark and third place finish at the JUCO World Series. Perno worked with the pitchers and recruiting. Following his playing career, which included one season at Middle Georgia and three at the University of Georgia, Perno served as an assistant coach at Marshall University for three years. While at Marshall, he received his master's degree in Athletic and Health Education. From 1992-1996, Perno coached the Cortland (N.Y.) Apples in the Northeastern Collegiate Summer League. Perno played for Sapp at Middle Georgia in 1987 as the Warriors went 42-6 en route to a third place finish in the state. Perno transferred to the University of Georgia in 1988 where he played his final three seasons in various roles and was a member of the national championship team in 1990. He graduated from Georgia in 1991 with a degree in Marketing Education. A 1986 graduate of Clarke Central, Perno lettered in baseball and football and was an All-State selection as a senior. He played running back on the 1985 football state championship team and also played on the 1985 American Legion state championship team. Perno is married to the former Melaney Chastain of Athens, Ga. They have two children, Saidee Woodlyn (4) and David Hayes (1). | Back to Top |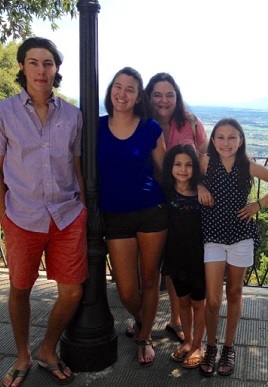 Sylvia Pisani Sarnacchiaro Syliva graduated from UGA and went on to Law School - finishing up in Boston. She passed the Massachusetts Bar, then decided not to practice! She works in HR for Target and still lives in Massachusetts with her kids - feeling outnumbered. Lol. | Back to Top |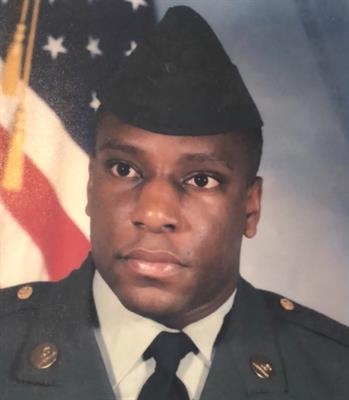 Aderry Pittman Served in the Navy for 10 years as Staff Sergeant. Retired and attended Mercer University, obtaining a BA in Criminal Justice. Currently works for Gwinnett County Prison System as a Case Worker.
UPDATE: Aderry Vaughnous "Squink" Pittman, age 51, of Athens, GA passed September 30, 2018. Funeral services will be held at 2:00 PM Friday, October 5, 2018 at The Chapel of Jackson-McWhorter Funeral Home with interment in East Lawn Memorial Cemetery. Survivors include: his mother and father, Maggie Ann and Hosie Stephens; brothers, Hosie (Catisha) Stephens, III, Rico (Helen) Stephens and Conrad Stephens.
| Back to Top |

Carl Platt Carl lives in Athens and works for Daniels Companion Nursing. He is divorced and has three children: daughters Morgan Briana (13) and Taylor (10) and son Karl Jordan (12). | Back to Top |
James Plemons I graduated from the University of Georgia with a B.S.Ed., and then I received a M.Ed. in Mathematics Education from Georgia State University. I was a math instructor for over 10 years at Dalton State College, Truett-McConnell College, and then Georgia State University. Since 2006, I've worked in digital media at Convergent in Alpharetta, GA. For fun I'll occasionally work as an extra in movies and TV shows. I also enjoy ballroom dancing, Swing dancing, golf, mixology, and a nice cigar.
| Back to Top |

Patrick Poon I married my wife Kik on March 11, 2001 (after practicing with someone else first). We have four boys:
Jake (11), Jackson (10), Jesse (3), and Josh (2). I am currently serving in the Air Force. We have been stationed all over the country and are currently on our first overseas tour in Tokyo Japan. In three weeks (end of May) we will be moving further out in the Pacific to Guam where I will be taking my second command. We've been looking on a map and that's just about as far away from Athens, Georgia as one can get. Hopefully, we will move back to the southeast early summer of 2008. | Back to Top |
Gregory Pope Gregory married his wife, Quarnetta, 9 years ago on March 29, 1997. They have two daughters and one son: Ashley (11), Gregory Jr. (6), and Ryan (1). They moved to Buford, Georgia from California last Christmas where Gregory is an Independent Loan Broker. | Back to Top |
Johnetta Pope Lives in Smyrna,Georgia and is an Office Manager for a Doctor's office at Piedmont Hospital. | Back to Top |
Shonnie Pope King I married Leonard King on April 2, 1994.
We have two children: Ryne (12) and Sydney (10). I am a Finance Administrator/Project Account for Albany Tomorrow, Inc.
We currently live in Albany, Georgia.
| Back to Top |
Julie Porterfield-Steele Julie lives in Bogart, Georgia with her husband, Shelley whom she married on October 2, 1994. They have three children: Noel (10), Powell (9), and Noah (7). She works as a Physical Therapist. | Back to Top |
Wendell Potts Wendell lives in Macon, Georgia with his wife, Vanessa Gary whom he married on January 26, 1991. They have two beautiful daughters: Valiciah Knycole (15) and VaShundrah Knychelle (13). He is an ordained minister. | Back to Top |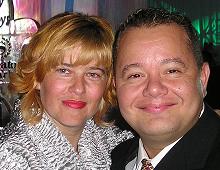 Georgia Priester Georgia lives in Bal Harbour, North Miami Beach and is currently planning her wedding set for March 29, 2006 in sunny, magical Miami. She and her fiance have their own film production company called MegaPhoneFilms.| Back to Top |
Chris Queen Chris married Leslye Hally (CCHS class of 1988 and sister of Andrew) on June 5, 2004.
They live in Brecksville, Ohio and on June 9, 2006 welcomed their first child, Katherine Covington. Chris is the Technical Director of Q5 Media in Cleveland. | Back to Top |
Chad Rasch Chad lives in Snow Mass, Colorado and is the Manager of the Rocky Mountain Pet Shoppe. | Back to Top |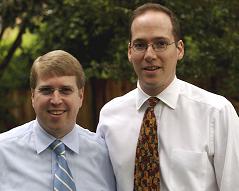 Rick Rees I am currently living in Portland, Oregon with my partner, John Holloran. This summer marks our thirteenth year together. Both of us are teachers at Oregon Episcopal School, a small private school with a real sense of community. I teach English to high school sophomores, juniors and seniors (including a course in Southern Lit), and I am also one of the school's college counselors. I still try to do some writing on the side, and a few years ago I published a short story in The Sewanee Review (Fall 1999). We love Portland and welcome visitors, if you find yourself out this way.| Back to Top |

William Reeves My job...well....I fold socks for a living, I'm very good at all types of laundry. Spent most of my professional life in the creative arts fields doing any number of specializations from furniture illustration(not drawing furniture but changing the surfaces appearance), faux textures, graphic design, broadcast design and recently as Art Director and Creative Director for global persuasive communications projects as well as CBS and NBC affiliates previously. My job has sent me to many places on the planet and have traveled extensively in the Middle East, South East Asia, Latin America, East/West Europe, allot of places you may not want to EVER visit. Raced downhill, mtn-x, and dual slalom(mountain biking) for 7 seasons as a sponsored expert/semi-pro and even competed in the national championships a few times. Married Brandi in 2008, a great women that keeps me straight who is also a Mass Communications/PR Professional...she is also of the opinion that I own too many bikes (that's crazy talk). I still paint when I have the time and have received numerous national and international design awards over my career so far. I started to explore photography in 2004 and would like for it to be my next career exploration. No kids, just two beagles: Kenda and Maxxis. We reside in Raleigh, NC. | Back to Top |
Lyn Ristuccia Richardson Lyn lives in Woodstock, Georgia with her husband Jim and their four children: Corey (19), Anna (18), Alex (16) and Nieves (12). She is owner of North Star Hospice in Calhoun, Georgia. | Back to Top |

Charles Robinson Lives in Athens, Georgia with his wife, Sabrina.
They married on March 3, 2000 and have three children: Jasmine Dixon (14 ) and Carlos (14 ) and Miriam (4 ).
Charles works for the State of Georgia at the Diversion Center as a Corrections Officer. | Back to Top |
Robert Robinson I am the President of the American Anaplastology Association (AAA) and the top Clinical Anaplastologist/Maxillofacial technologist in the Navy. My wife, Kathy, and I currently live in Harbor View Suffolk, Virginia. We have been married 17 years (July 1989). Currently, we do not have any children. My background includes a Bachelors and Masters Degree in Health Services Administration, holding subspecialty credentials in dental laboratory and facial prosthetics. I've co-authored peer-reviewed articles appearing in: Journal of Facial and Somoto Prosthetics, Journal of Prothodontic Dentistry, and the Journal of Maxillofacial Prosthetics. In addition to my position as President of AAA, I also serve as the Vice President of the Oral Health Improvement Coalition (OHIC) of South Hampton Roads, Virginia.
In this position, I identify targeted populations and factors for dental health awareness; developing messages and distributing points and strategies on how to render services to low income communities. I also sit on the board of the Clinical Services Planning committee for Access Partnership; a not-for-profit initiative in the early stages of building a community health center in Virginia Beach, Virginia for individuals with no health insurance or are under insured. My professional affiliation includes: American Anaplastology Association, American College of Healthcare Executives, Oral Health Improvement Coalition of South Hampton Roads, Healthcare Administrators of Tidewater, and Access Partnership of South Hampton Roads. | Back to Top |

Neil Rosenbaum Neil married DeAnna on June 14, 2003. They live in Mountain View, Missouri and own a videography and graphic design business called Somewhereinthewoods Productions. | Back to Top |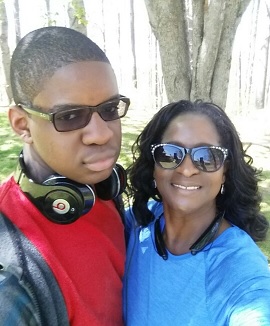 Deborah Roundtree Gaines Deborah has lived in Conyers, GA since 1993. She has been an elementary teacher for fifteen years. She still enjoys the piano, singing. Her son Keelen will soon be sixteen and is a rising junior. | Back to Top |

Scott Rubick Scott has been married to Dana Lynn since July 22, 1989. They have two daughters: Meagan (16) and Madisan (13). He serves in the U.S. Army and is relocating to Ft. Bragg, NC this July.
| Back to Top |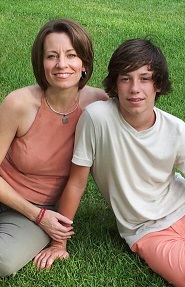 Vicky Saye Henderson is a working actor, teaching artist and vocalist in Columbia, SC, where she lives with her partner, Jim Dukes (photographer, visual artist and Healing Arts Director at the Big Red Barn Retreat). Her son, Cullen (16) lives in Dubuque, Iowa. Vicky's work projects include live stage, film, TV, commercials, voice-overs and vocalist work. She is a performing company member at Trustus Theatre, where she is also on staff as Director of Education and Professional Development. She received the South Carolina Arts Commission's Individual Artist Fellowship in Acting in 2015, and recently narrated the audio book for The Stone Necklace by Carla Damron (available on-line). Those living in or near SC can catch her on TV in the live lottery draws for the SC Education Lottery.
| Back to Top |

Elizabeth Schramm Elizabeth is Owner/Designer of G.R.I.T.S. Décor & More, a decoration and renovation business. She lives in Bogart, Georgia.| Back to Top |
Hal SchwartzAfter finishing at CCHS, I moved to Atlanta to go to Georgia Tech. After finishing at Tech with a Bachelor's degree, it became clear that I needed more to get a job other than sales (some people love sales and are awesome at it; I suck at it and would truly rather clean toilets), so I went to Georgia State and got a Monster's degree in Accountancy. Then I got a job at Con-Tek Valves in Tucker, GA. Due to the parent company's inadequacy, I ended up getting laid off from there, but got another job in Tucker, GA, at Label Art. Again due to the parent company's inadequacy (and I hear they're out of business now), I was laid off there. Got a job at Ritz-Carlton Headquarters in Atlanta. Loved it. In 2003, Marriott (RC's parent company) decided RC Headquarters needed to be in Maryland near their headquarters, so I moved with them. In 2009, I was laid off from there, but got another job back at Mother Marriott, where I work now, and just celebrated my 10 year anniversary (8 years Ritz-Carlton, 2 years Mother Marriott). Through all this I was lucky enough to meet Jodi, who is a WONDERFUL wife, through a setup from one of my Tech friends. Instead of growing apart, we started apart (and broke up because of it in the early '90s) and grew together. Now we've been married for 13 years and have two children, Aaron (8) and Ian (2). Jodi works at the Capitol for our senator (Ben Cardin) and is further proof that I'm surrounded by greatness. Many of the floor statements in the congressional record from Senator Cardin were written by Jodi! And our adventure continues.... We live in Gaithersburg, MD. I LOVE Maryland, but I miss my friends in GA, so I end up shuttling back to the ATL area a few times a year to visit. If, like toward the end of Laverne & Shirley, everyone I've ever known would move to Maryland, my life would be just about perfect. It's the DC metro area, folks, and the monuments and Smithsonians are free, so come visit me!! | Back to Top |
Marisa Scott Wilson I never strayed far from Athens. My husband and I live in Madison County and have for the last 16 years. I married Johnny Wilson, Jr., he is a 1985 graduate from Cedar Shoals. We have been married 18 years and have two children, Kayla, 17 (graduating herself this May) and Tad who is only 10 but keeps us very busy. I am the office manager for a local business, Athens Material Handling. My husband, Johnny, has worked with Reliance for the past 17 years. We are very involved with our children and our church, New Hope Worship Center in Danielsville.
| Back to Top |


Trey Seagraves Trey lives in Culloden, Georgia and is the Assistant Superintendent/Special Programs Director for the Crawford County Schools. He married Andrea on November18, 2001.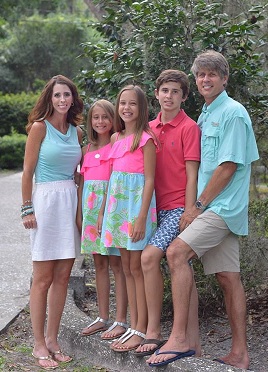 UPDATE: Frank Edward "Trey" Seagraves, III. November 20, 1967 - October 21, 2018. Musella, GA- Frank Edward "Trey" Seagraves, III, 50, passed away suddenly Sunday, October 21, 2018. A Celebration of his Life was held at 11:00 AM Wednesday, October 24, 2018 in the Musella Baptist Church with visitation following. Dr. Seagraves was born in Athens, Georgia and was preceded in death by a loving father, Thomas C. Songer. He was the director of Development for Mercer University School of Medicine. Although he was devoted to the Mercer Bears, he was a true triple Dawg having earning his undergraduate and two graduate degrees from the University of Georgia. A 2013 graduate of Leadership Georgia, he served on many volunteer boards including the Roberta-Crawford County Chamber of Commerce. His wisdom and deep perceptions were always in demand. Trey was proud to be a Deacon at Musella Baptist Church, where he also taught Sunday School for many years. Survivors include his loving wife of 17 years, Andrea Jones Seagraves; son, George Thomas Seagraves; twin daughters, Molly Edward Seagraves and Mary Frank Seagraves.
| Back to Top |
Heidi Shannon Cook Heidi has been married to Steve since August 26, 1995. They have two children: Will (11) and Peter (9). She is a stay-at-home mother. They live in Marietta, Georgia. | Back to Top |
Melanie Shouse-Henderson | Back to Top |
Joell Sims Gilham Joell has been married to Azeal since June 11, 1988.
They have one child, Myles (13mo), pictured on right. They reside in Bowie, MD. | Back to Top |
Machon Sims After graduating from CCHS in 1986, I attended Georgia Southern University on a full football scholarship. I graduated in 1990 with a Bachelor's of Business Administration in Finance. I am currently a Senior Therapeutic Specialty Representative with Pfizer Pharmaceuticals. I have been with Pfizer for nine years. My wife and I are also co-owners of Metro Atlanta Real Estate Services. Along with my lovely wife, Christy, who I married on November 23, 1996, I have a son Christopher (6) and a daughter Elon (3). We live in McDonough, GA. | Back to Top |
Brian Simmons - Deceased | Back to Top |
Eric Singer Eric attended Kennesaw State and majored in Communications & Journalism. His career has included being the Manager of Georgia Radio Reading Service (for blind and handicapped) and a Traffice Reporter for WGST Radio. Eric is currently working on radio shows and doing some voice over work in California where he lives. | Back to Top |
Bryan Skelton - I married my wife, Dawn in 1995 and we live just outside Washington, DC. I am particularly grateful for the good health of our two boys, Lance (4) and Nicholas (1). I work in the biotech and pharmaceutical group of a DC law firm. I earned a PhD in medicinal chemistry from UGA and a JD from George Washington University. | Back to Top |

Alice Smith Orama Alice married Herminio in 1996. They have two children, Shakira (13) and Zenaida (9). She is a stay-at-home-mother. | Back to Top |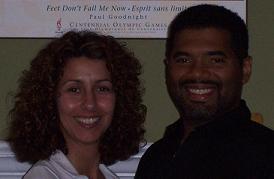 Jeff Smith Married beautiful Maria Calleja, a native Hawaiian, on May 27, 2006 in Negril Jamaica. Maria is a Branch Manager for First Horizon Bank. I have a 14 year old son, Shawn from a prior relationship many years ago. Shawn is a solid baseball and football player like his dad and Uncle Chuck. I graduated from Georgia State University (Go Panther's!) where I earned a Bachelors Degree in Psychology. I am a Sales Manager at Carmax (the auto super store) in Norcross Georgia; one of Fortune Magazines top 100 companies to work for in the U.S. I currentlly live in Duluth Georgia. | Back to Top |

Roy Smith - Deceased | Back to Top |

Tammy Smith Tammy lives in Athens with her two daughters: Shadaria (14) and Dreonna (12). She has worked at VEND, Inc, for over 18 years and is currently the Warehouse Supervisor. | Back to Top |

Melissa Snyder Chalker Melissa (Missy) Snyder Chalker lives in Winder, Georgia with her husband, Ken and daughter, Jessica (12). She is currently enrolled in nursing school and will graduate this summer.| Back to Top |

Beth Stancil Norton Beth has been married to Clinton since August 8, 1987. They have two children: Katie (14) and a son, Jesse (8). They own a motorcycle Repair Business and live in Athens. | Back to Top |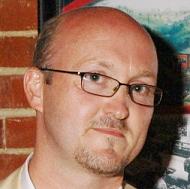 Russel Stalvey | Back to Top |
Cathryn Stewart Staudigl - Obtained a B.A. in Political Science in 1994 from the University of Georgia. In 1998, after 7 years with Kangaroo, Inc. as an Human Resource Developer & General Manager, Cathryn was recruited by The Home Depot. She began her career in Athens, GA at their local retail store. Later that same year, she met her husband, Brian, and by 2001 was married and moved to Sugar Hill, GA.
She transferred to Gainesville where she was FES and District Trainer but soon was offered a position in 2002 with Expo Design, Inc., a subsidiary of The Home Depot, in Customer Service. After 6 months, she was promoted to Inventory Control Specialist for their Southeastern Project Consolidation Center in Norcross. In October 2005, Cathryn 'retired' from her career and has since begun a DVD/Videography business. She has two step-children, Sandra (23) a Band Conductor in Moultrie, GA and Justin (20) an actor/singer in Atlanta, GA. On August 7, 2007, Cathryn and Brian welcomed their first child, Emma Vale (pictured at right). | Back to Top |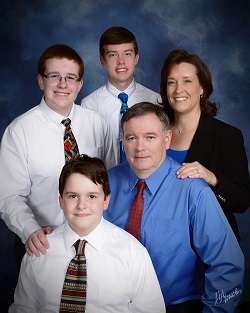 Sharyn Stewart Dickerson After graduating from CCHS, I attended UGA and in May 1990 I received my Bachelor's degree in Business Administration. I went to work for Scientific Atlanta as a Sales Representative at their Norcross, Georgia offices. On October 27, 1990, I married Joe Dickerson (an Athens native and 1981 Cedar Shoals graduate). We have three boys: Thomas (15 yrs.), William (13 yrs.) and James (10 yr.). After growing tired of the commute, in September of 1991 I was hired as the Recycling Coordinator for the Unified Government of Athens-Clarke County, Georgia. Between February 1996 and June 1997, I served as Interim Solid Waste Director in charge of overseeing and managing solid waste and recycling services during the 1996 Summer Olympic Games held in Athens. I also had the unique opportunity to hire and work with fellow classmate and best friend Melissa Tweedell (now Cummings) for four years while with ACC. In August 1998, I earned a Master's degree in Public Administration from the University of Georgia. I have served as a consultant to a number of communities throughout the U.S. and have been a featured speaker for the Georgia Recycling Coalition, the National Recycling Coalition, the Solid Waste Association of North America, the International City/County Management Association, and the U.S. Environmental Protection Agency's Office of Solid Waste. As a result of a very supportive community, Athens-Clarke County has received numerous state and national awards for our recycling and waste reduction program. I have also been individually recognized for my efforts being named Public Works Employee of the Year in 1998 and receiving the 2001 Conservation Medal from the National Daughter's of the American Revolution. In April 2005, after working for ACC for 13 years as the Assistant Solid Waste Director, I left to be a stay-at-home mom to my three young sons. At the same time as a means of keeping up to date with my industry, I established a private consulting business (Sharyn Dickerson & Associates, LLC) that provides technical assistance on solid waste and recycling services to municipalities, counties, and businesses. In 2009 I shifted my work focus to the bio-mass industry and have worked on power and agribusiness projects. In May 2014, I was elected to serve on the Athens-Clarke County Commission for District 1 (East Athens) and began serving my four-year term on January 6, 2015. As time permits, I volunteer at my boys' schools, coordinate special events (eg: charity golf tournaments), and produce and maintain non-profit websites. I am looking forward to seeing everyone next June! | Back to Top |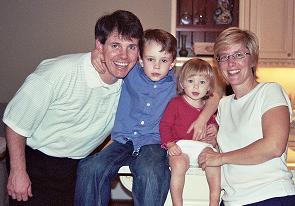 Tommy Stewart Tom married Julie October 1994. They have two (2) children: Anthony/Tony (16), and Annalise (12). Tom and Julie founded a Healthcare Consulting Firm in 2009 (JTS Health Partners / www.jtshealthpartners.com). They just recently moved from Atlanta to Norcross, Georgia after their purchase of a 1903 Victorian Farmhouse, which is currently under renovation. Tom still enjoys playing golf, traveling and playing / watching sports with his family. .| Back to Top |
Blake Sullivan - DECEASED | Back to Top |

Shannon Summers Shannon lives in Athens with his wife, Cindy Smith whom he married on January 5, 1993. They have two children, twins: Arianna (8) and Hunter (8). He owns All American Plumbing. | Back to Top |
Stacey Sweatt McCluskey Stacey has been married to Hal McCluskey since September 18, 1993. They have four children: Chase (10), Elle (8), Mack (5), and Jake (3). Stacey is a Chemical/Environmental Engineer for the Tennessee Valley Authority. | Back to Top |
Sam Swingle In December of 1990, I graduated with a business degree from UGA. My first job took me to Jacksonville, Florida as a commercial underwriter for State Farm. In 1998, I left State Farm to start my own business with my wife Catherine whom I married in 1997. Our business is called CD Advantage and we specialize in the design, duplication and packaging of interactive CD-ROM presentations. We have clients in 33 states and have ten employees. Later this year we will change our name to the Advantage Design Group because we also offer print, web design and DVDs. We plan to continue to live in Jacksonville and are blessed with three wonderful children - Jack (5), Ben (2) and Audrey(6 months). | Back to Top |
Robin Tardy Ginn, is married to Frank Ginn and lives in Royston, Georgia. They have two children: Catherine Michele (7) and Stephen Harrison (6). Robin boards and shows horses through her business: Ginn Farm Dressage and Sport Horses. Robin has won numerous awards at horse shows, winning a national award in 2004. | Back to Top |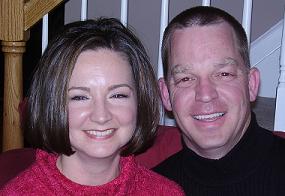 Ted Tarpley Ted is getting married this December. He is a District Sales Manager for U.S. Foodservice and lives in Marietta, GA. | Back to Top |
Rodney Teasley Rodney lives in Nashville, Tennessee. He is an Attorney and owns his own Recruiting Agency, Harmony Recruiting. | Back to Top |
Louis Tesser Louis Tesser graduated with a B.A. from Clark University, a Master's Degree from U.G.A. in Political Science (which led to a six month stint in Prague, but had little other practical effect), and a law degree from the College of William and Mary. As a lawyer, Louis has been a generalist, a prosecutor (in Gainesville), and is currently a family law attorney with Kessler Schwarz Solomiany in Atlanta. When he is not practicing law, Louis flies his Mooney airplane, and makes his home in Decatur, Georgia. | Back to Top |
Dedric Thomas I married Shureck Mathews class of '88.We have been married going on 10 years. We have a 3 year old daughter Arielle. After graduating from South Carolina State, I worked in the auto finance industry for 12 years.Then I decided it was time for a career change and ventured into Hospital Management. I am currently working towards a MBA in this field. My wife, Shureck is a licensed drug and addiction counselor. We reside in Covington,Georgia. | Back to Top |
David Thomasson David has been married to Kimberly since September 26, 2000. They have two children: Kaela (13) and Chloe (2). He is a District Manager for Bed Bath & Beyond and lives in Dacula, Georgia. | Back to Top |
Beth Thompson Beckley In 1989, Beth met her husband John in Athens. They were married in December of 1995. They have 4-1/2 year old twin boys that were born in August of 2001. Their names are Joe and Brett. Beth is a stay-at-home-mom. They live in Mckinney, Texas (a suburb of Dallas) with their dog Mickey.
Leanne Thompson Wadsworth Leanne married Rick Wadsworth on May 18, 1996. They have four children: Max (8), Curry (6), Jay (4), and Sarah (3). They live in Madison, Georgia where Leanne is the Preschool Director at the First United Methodist Church of Madison. They are currently building a new home and will be travelling to Honduras on a mission trip in June. | Back to Top |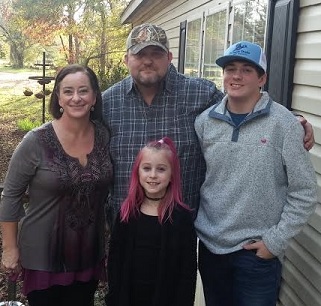 Melissa Tweedell Cummings (or Missy as you may remember me). I am a Communications Specialist representing the Georgia Dept. of Natural Resources' Wildlife Resources Division (since Nov. 1999). This agency oversees hunting and fishing and the management and protection of game and nongame species for the State of Georgia. I live and work in Social Circle (Walton County), Georgia. I married Dossie Cummings in October of 1999 and we have two children: Landon (born Jan'02) and Katie (born Feb'07). Special note: I found out I was expecting Katie the morning of the 'Family Day' portion of the 20th reunion! Favorite things to do: CrossFit, playing with the kids (when they are not on their phones, etc.-ha!), reading (when I can!) and being active with our church: Crossroads Baptist Church in Social Circle. | Back to Top |
Cresse Vorpahl Morrell Cresse lives in Athens with her husband, Geoff whom she married on July 10, 2004. They have a newborn daughter, Natalie Kate (March 3, 2006). She is a Board Certified Behavior Analyst with Integrated Behavioral Solutions, Inc. and consults with area schools for children with autism. | Back to Top |
Beth Waggoner-Boswell Beth lives in Watkinsville, Georgia with her husband, R. Scott whom she married on September 24, 1994. They have two sons: Brady (8) and Branson (6). They own Boswell Electrical & Communications Supply. | Back to Top |
Jeff Wagner After graduating in 1986, I attended Georgia Southern University and obtained a BS in Biology. He moved to Athens in 1995 and took a job with UGA managing a DNA sequencing facility.
UPDATE: Jeffrey Raleigh Wagner, 50, of Watkinsville, passed away Wednesday, October 3, 2018. Born in Athens, he was the son of Evalena Hale Wagner and the late Floyd Wagner. In addition to his father, he was preceded in death by his brother, Floyd Wagner III. Survivors in addition to his mother include his sister, Ivy Bennett; three nieces; two great-nieces; uncle, David Wagner; aunt, Joan Rowley; cousins, Chip, Ross and Rick Mattocks, and girlfriend, Dawn Hodges. Jeff was loved by many dear friends and a host of extended family. Jeff was a 1986 graduate of Clarke Central High School. He earned his BS in Biology in 1992 and his MS in Biology in 1994, both from Georgia Southern University in Statesboro. Jeff had a lifelong love for the University if Georgia and had a long-standing career at UGA spanning 22 years. He was currently serving as the Lab Manager at the Georgia Genomics and Bioinformatics Core at the University. His blood ran Red and Black.
| Back to Top |

Vincent Walker | Back to Top |
Leah Wampler Maderal Leah Wampler Maderal attended Rice University in Houston, Texas, and then moved to Washington, DC with college friends. She lived in DC for 5 years and met her husband Antony playing soccer by the Lincoln Memorial. They moved to Playa del Carmen, Mexico, in 1997 and started a business building websites for clients in Mexico's Riviera Maya - www.cancunsouth.com.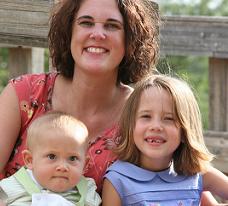 Their daughter, Dominique, was born in Cancun, Mexico. Part of the time they lived in Playa del Carmen, and part on beautiful Xpu-Ha beach. After 3 years in Mexico, Leah and Antony came back to the US and spent 251 days on the road (with baby Dominique) seeing friends, family, and 25 states. After living in South Beach for 2 years, they realized how much the missed life in DC. They have been back in DC for 3+ years now, and live in Arlington, Virginia, about 10 minutes from downtown DC. Leah runs her website business from home, and most of her clients are in Mexico. Antony sells foreign currency exchange services for Tempus Consulting. Their son Scotten is 15 months old and daughter Dominique is 6 1/2.
| Back to Top |

Donna Ward Miller After high school, Donna attended and graduated from Georgia Southern University (1990) with a Bachelor's Degree in Therapeutic Recreation. On September 29, 1990, Donna married Allen Miller. They live in Athens with their two children: William Gray (7) and Matthew (2). Donna is a stay-at-home mother. | Back to Top |
Michael Ward Michael married Melinda Austin (1989 Cedar Shoals Graduate) in 1995. They live in Bogart with their two boys: Patrick (11) and Jacob (7).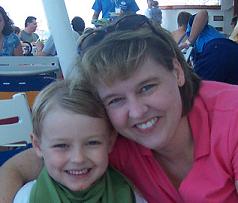 They had another boy on June 19th (see picture below). Michael has been a Police Officer with the Athens-Clarke County Police
Department since 1990. | Back to Top |
Kathy Watkins Kathy works at St. Mary's Hospital and lives in Athens with her two children, Brian (13) and Alexis (9). | Back to Top |
William Watkins - Deceased. | Back to Top |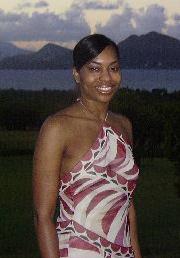 Rhonda Watson I graduated from Georgia State University with a Bachelor of Science in Nursing. I am currently working as a Labor & Delivery Nurse @ Cedars Sinai Medical Center in Beverly Hills, CA. | Back to Top |
Kim Weaber Simmons After being married for almost 20 years and living in south Georgia, I divorced and moved back home to Athens to take a different turn in my life. Back in 2010 I joined a motorcycle club and in 2012 the club had their National Rally in Kentucky. My Ga. club rode to Ky. for the week long rally. I spent the week with the most incredible man (Tim) who came down with his club from Missouri. His club, the following week were going to Sturgis for 2 weeks and they invited me to come along. Crazy as it was, I went home, quit my job, packed my bags and went to MO. Tim and I spent the next 3+ weeks on the road visiting 13 states and riding our bikes over 7000 miles. It was the time of my life, I thought...
We returned to Missouri and Tim and I drove back to Ga to pack up my house to move to Missouri. Two months and five days after our meeting in Kentucky we returned to Ga, and married on Tybee Island with members of Fire and Iron from St. Louis, and Ga. Clubs. The past few years have truly been the happiest and most fulfilled days of my life. My son, TC moved to Missouri back in 2013 and lives in our home. He works in Washington MO. It's great to have my family all with me. I currently am semi retired, or rather not working and enjoying life ;) My husband is now a Battalion Chief with the St. Charles Fire Department. We started our own separate Fire and Iron MC station (122) closer to the area where we live and Tim serves as President and I am the treasurer so we are both very active in the brotherhood and club that brought us together. We also take a month+ each year for taking off on the bikes to explore the US. This year we will be riding in the 911 memorial ride to New York, then will leave to ride the coast from Maine to Tybee Island for the annual Fire and Iron Station106 Tybee Beach Bash and celebrate our 4th year of marriage. LIFE IS GOOD!!.| Back to Top |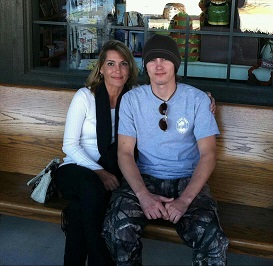 David Weeks received a degree in Painting from RISD before moving to New York to work for several artists and designers including jeweler Ted Muehling. In 1996 Weeks established David Weeks Lighting (DWL) and developed a collection of retail and custom lighting fixtures. DWL products have been featured in numerous design publications and exhibitions. In 1999 DWL was awarded the Editor's award for Lighting at the ICFF in New York City. DWL has expanded to include a line of furniture available at davidweeksstudio.com. All light fixtures are now available exclusively through Ralph Pucci International. David lives with his wife, Georgie, their son, Fenner (4), and daughter, Rae (5 months), in Brooklyn. | Back to Top |
Jacqueline White Cox After high school, I attended Auburn University where I graduated with a BS in Criminal Justice. Not knowing what to do with my life, I joined the US Coast Guard. I served on active duty for seven years, including on a high endurance cutter out of California. I met and married my husband in the Coast Guard. Curtis and I have been married almost 15 years. Before getting out, I completed degrees in Electrical Engineering and Nursing. I've been working for the last nine years as a registered nurse in labor and delivery and special care nursery in Williamsburg, Virginia. My husband and I live in Gloucester, Virginia with our two girls: Brianna (9) and Robin (5). I love it here! As for the future, I start grad school at Old Dominion University this fall for a Masters in Nursing! | Back to Top |

Xavier (Shon) Whitehead After graduation, I attended North Georgia Military College. After a year there I decided that I no longer wanted to burden my parents with my college costs so I joined the Army. I am in the Army and am now stationed in Korea. I am married and have 4 kids, Xavier Khary 17, Melina Nicole 15, Kyle Jevon 12, and Ashley Marie 10. My current wife Yvette is an incredible woman that stole my heart. I am blessed to have Yvette, Xavier and Ashley here in the country with me.
After high school graduation, I attended North Georgia Military College for a spell. College and Military were more than I could bear so I just joined the Army in August 1987 with the intent of staying a couple of years and coming back. That was 19 years ago. I am an E-8 Master Sergeant in the Army. I am the Texas State Judo Champion as well as a member of the Armed Forces Judo team. I also get to instruct hand to hand combat to the Army and Air Force here in Korea. I love it too. It is a blast!!! I have had the opportunity to see and experience so much. I'm remarried and have four young adults. Pictured here are my two youngest, Kyle and Annabella with my wife Annette. Thanks so much to everyone for the DVD's, camera, and notes.
UPDATE: January 2018 - 28 years later I retired and got a chance to give back what was given to me at CCHS. I now teach JROTC at a high school in Texas. I was also the Texas state Judo champ and was selected to the Armed Forces Judo Team some years ago. http://www.marines.mil/News/Messages/Messages-Display/Article/890535/semper-fit-announces-2005-armed-forces-judo-team/
| Back to Top |
Pamela Wilbanks Rogan Pam married Bob in November 1994. They have three daughters (pictured on right): twin girls Madison and Skylar (7) and Neely (5 months). She is an Elementary Physical Education Teacher in Barrow County. They reside in Athens.| Back to Top |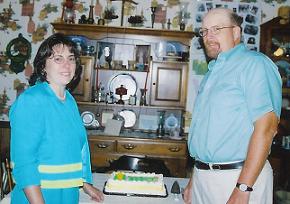 Barbara Wilkinson Hudson After high school, I attend Berry College and graduated in 1990 with a BS in Animal Science. I have worked in agriculture ever since. I married Charles Hudson on August 18, 2004. He has three children: Jen (23), Ryan (21), and Melissa (16). My husband, stepkids and I have a dairy herd and I own four registered Brown Swiss cows of my own. We milk 50 cows all together. We show the cattle in Delaware (home), Pennsylvania, Maryland, and New York. My husband, Charlie, sells crop seeds (wheat, corn,soybeans) and I do claims reviews for a crop insurance company "field compliance specialist." | Back to Top |

Lori Wilkinson Lives in Temple , Texas. Recently applied to the University of Texas in Austin and was accepted for Fall Semester to complete her graduate degree in Environment Management. Her son, Garrett Peters is now 19 years old and a rising sophomore at Jacksonville State University in Jacksonville , AL for which he received an academic scholarship to attend. He has also applied to the University of Texas and has been accepted to begin classes Fall Semester as a sophomore. Lori is on facebook and can be reached there. | Back to Top |
Greg Williams Greg has been married to fellow classmate Lisa Browning since December 26, 1987. He has served in the U.S. Navy and has been stationed in San Diego, California; Camp David, Maryland; and Providence Forge, Virginia. He is now retired from the military and is a Licensed Minister and works in Real Estate, too. He and Lisa have two beautiful daughters and one handsome son: Nikedra (23), Erica (21), and Nicholas (19). | Back to Top |

Jennifer Williams Smith After CCHS, I went to Presbyterian College for two years (a little too small for me!) After a year at UGA, I finished up at Georgia State studying photography. I had a one woman show at the Old Highland Bakery in Atlanta and have had pieces in several art shows around the southeast. I started working for Abbadabba's shoe stores in 1992. After running our Buckhead location for several years, I moved into the Director of Store operations position over all of our stores. In 2000 I took over the buying responsibilities and have been the buyer for our five metro Atlanta shoe stores since. Needless to say my closet is quite full! I met Brad in 2001 and we were married in September 2004. We just recently moved to Memphis, TN where he took over the executive chef spot at a local country club. I was able to keep my position with Abbadabba's due to the fabulous world of technology that we live in. I spend a good bit of time traveling to and from Atlanta as well as around the country for work, but I love it!
| Back to Top |

Randy Williams Randy has been married to Allison Graham since February 26, 2000. They are expecting their first child in the fall. He is President of W/S Management Corporation. They live in Sachse, Texas. | Back to Top |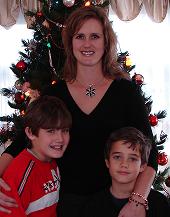 Jana Willis graduated Cum Laude from The University of Georgia, College of Education with a bachelor's degree in Middle School Education. For the past ten years, Jana has been civic oriented in both Athens and Jefferson, Georgia. She has been an active committee member for several organizations, such as: Junior League of Athens, United Way of Northeast Georgia, Jackson County Chamber of Commerce, Jefferson Rotary Club, Northeast Georgia Council Boy Scouts of America, and the First Baptist Church in Athens, Georgia. Jana is currently living in Jefferson, Georgia, with her two sons: Zachary (11 yr.) and Joshua (8 yr.). She is a 7th grade Language Arts instructor for East Jackson Middle School (Commerce, Georgia). Additionally, Jana works with the swim program for the Parks and Recreation Department in Jefferson, Ga, and is a grant writer for various non-profit organizations. Jana, Zach, and Josh are all three active members of First Baptist Church in Jefferson, Georgia. | Back to Top |
Yancey Wilson Richmond After graduating from UGA in 1991 with a degree in Hotel and Restaurant Management, I moved to Charleston, SC.
I simply fell in love with the smell of pluff mud (you either love it or hate it!) and the beauty that surrounds the Lowcountry and knew this was where I had to live! In 1998, I married my best friend, Jim Richmond, in the Summerall Chapel at the Citadel. Jim is a builder, mostly on Kiawah Island. After getting "burned out" of the hospitality industry, I became a graphic artist for many years. Later on, I got into color management (software development) up until the birth of Lucy, our youngest daughter. After Lucy came along, I decided to be a stay-at-home Mom. We have two little girls, Camille (now 6) and Lucy (almost 3). I love to entertain friends and family, sew, knit, volunteer at my children's schools, go out in our boat or just hang out at the beach. We live in beautiful Mount Pleasant, SC and we thank God for our blessings every day! | Back to Top |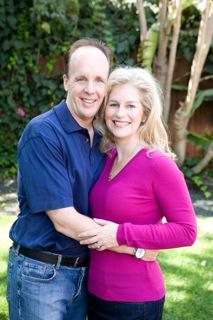 Jodie Windal Kennedy - Jodie graduated from Michigan State University in 1990. She lived in Washington, DC after graduating, then attended Berklee College of Music in Boston, and worked at Christian Science Monitor TV/Radio. Moved to Los Angeles, California in 1992, where she's been ever since. Worked in PR for a couple of years, then went back to school and got her teaching credential. She taught in public elementary schools for 5 years, and then became a private tutor. Married Darrin Kennedy in November, 1997. They lived in Tokyo, Japan, briefly, for his job, in 1999. Jodie taught a course to Korean middle school teachers at a university in Korea in 2000. Jodie continues to sing, and has enjoyed performing with many talented people in recent years, including Kenny Rogers at the Hollywood Bowl, Al Jarreau at a benefit concert, Sarah Brightman on her L.A. tour stop, several shows at Walt Disney Concert Hall in downtown Los Angeles, with Zubin Mehta conducting, as well as a show with Harry Shearer ("This is Spinal Tap.") She sang with a group that performed "Elijah" in Carnegie Hall in NYC. In the past two years, was hired to sing (as one of three backup singers) with John Fogerty on his concert DVD "Comin down the Road," filmed at Royal Albert Hall in London, England, 2009. That led to several years working with John, including Stagecoach Festival in Indio, California (headlining for an audience of 50,000, backstage w/ the Eagles, Trisha Yearwood, etc..) After the concert DVD, Fogerty asked her to record with him on his new album, "The Blueridge Rangers Rides Again," and she is featured on 10 of the 12 tracks, including with John and Bruce Springsteen on "When Will I Be Loved." Toured with Fogerty and made several television and radio appearances, including "Late Night with David Letterman," "The Late Show with Jimmy Fallon," and "The Tonight Show with Conan O'Brien." Also did a PBS "Live By Request" special, a two-hour live show. Played an awards show in Nashville, as well as a concert at the Ryman (classmates Bert and Carole Lumpkin came to see :),) a Sirius/XM Radio Special in New York City, as well as tour stops in Chicago, New York, New Jersey, Nashville and Los Angeles. Have also sung with Barry Manilow at the Hollywood Bowl, as well as several Walt Disney Concert Hall appearances. Can be heard on many movie and television "trailer music" spots, including the Olympics broadcasts, the "Pirates of the Carribean" movie, and many others. Jodie was featured in a show called "M2B," which aired on NBC in Southern Markets in October, 2010. She loves performing, but first and foremost, loves and enjoys being a homemaker and mommy to their two children: a daughter (8) and son (6). The best job ever. Grateful, and look forward to seeing everyone at our 25th! | Back to Top |
Carole Witherington Lumpkin - After graduating from Clarke Central Carole attended Sweetbriar College in Sweetbriar, Virginia for two years then transferred back to UGA in 1988 and graduated with a BBA of Finance in 1990. While back at UGA Carole reconnected with Bert Lumpkin and they began dating in 1989. During College Carole spent time in Hilton Head, Woods Hole, Massachusetts, and Washington D.C. After graduating from UGA Carole moved to Aspen, Colorado for a year. Bert also moved to Aspen after graduating. Carole and Bert were married in 1994. Carole worked in finance with Kidder Peabody and Paine Webber in Atlanta. After Bert graduated from culinary school, they moved to Jamaica and lived at the Wyndham RoseHall Resort for two years where Bert was the Executive Sous Chef. They decided to move back to Athens in 1996 when their son, Raleigh, was born. Carole began working with Morgan Keegan & Co, Inc. as a financial advisor. In January 2005, Carole moved from the sales side of Morgan Keegan & Co. to the management side of the business. Carole manages the Gainesville, Griffin, Clarkesville, and Athens branches of Morgan Keegan. Carole and Bert are extremely excited and anxiously anticipating the adoption of Helena Julianna Lumpkin born in Guatemala City, Gautemala Sept. 6, 2005. They hope she will be coming home sometime during the month of April. Carole's interests outside of work are interior design, fashion, theatre, movies, entertaining. They are members of the Athens Country Club and Athens First United Methodist Church. Raleigh, who attends Athens Academy, is in the 3rd grade and enjoys soccer. | Back to Top |

Shareen Yates Ford - Shareen Lives in Freeport, Florida with her husband, Thomas Patrick whom she married on March 27, 1991. She is currently caring for her mother-in-law. | Back to Top |
Prentiss Young Prentiss works for burton+Burton (formerly Flowers & Balloons, Inc.) as an Accountant. She lives in Bogart, Georgia. | Back to Top |
| Back to Top |